Results for - "The Play's The Thing" Part 3
2,233 voters participated in this survey
If you know where this quote comes from, you may enjoy this series of surveys, based on the works of William Shakespeare. This famous quote is from Hamlet. And just like this quote, there is much more to Shakespeare's works than you might think.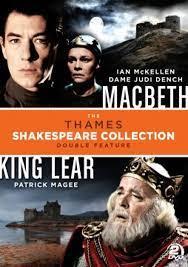 1. Both Macbeth and King Lear are considered tragic portrayals of flawed men. Both characters are shown to have fatal flaws that bring them to ruin. In Macbeth and King Lear, Shakespeare does not shy away from describing people who can commit immoral actions. However, at the same time, his works emphasize the idea that these characters are driven by complex motives. Their immoral actions cannot be explained only by malevolence and villainy. Both characters can take morally reprehensible actions, but the audience can sympathize with them. This is one of the qualities that distinguish Shakespeare among many other authors. Have you ever read or seen any production of Macbeth or King Lear?
Saw a production of King Lear
Saw a production of Macbeth
Saw a movie based on King Lear
Saw a movie based on Macbeth
Not familiar with either of these two plays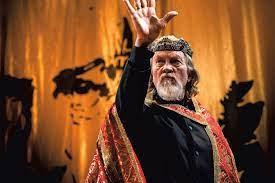 2. Regarded as one of Shakespeare's greatest tragedies, King Lear is an examination of human suffering and the price of betrayal. Since its first performance in 1606, many of the world's greatest actors have competed for the titular role, as the complexities of the character require great skill to portray. King Lear might be Shakespeare's crowning masterpiece, but there's no escaping the fact that it's pretty bleak—in finest traditions of Shakespeare's tragedies, (spoiler alert) everybody dies in the end. Which of these interesting factrs about King Lear did you know?
For decades audiences weren't shown Shakespeare's version of events but rather a more easy-going History of King Lear written by Irish playwright Nahum Tate. Tate's adaptation of King Lear, first performed in 1681, ends with Lear and Cordelia surviving, Lear being restored to the throne and Cordelia marrying Edgar (whereas in Shakespeare's original version, the two never even interact). Tate's version and its happy ending prevailed in theaters for the next 150 years, and it wasn't until 1838 that a version of Shakespeare's original text was staged. The production was a huge success, and the happier Tate version was never performed again.
King George III, who ruled from 1760 to 1820, developed severe mental illness in his later life. Due to the similarities between Lear's madness and King George's, the play was not performed in London's professional theaters from 1811 to 1820.
The Beatles used lines from King Lear in a song. After John Lennon heard a 1962 radio broadcast of the play directed by British director Peter Brook, he included some of the recorded lines in the song "I Am the Walrus."
The role of the Fool was specifically written for Robert Armin, a clown who joined Shakespeare's acting company.
Many actors have taken on the title role, including Anthony Hopkins, Al Pacino, Paul Scofield, Laurence Olivier, John Gielgud and Ian McKellen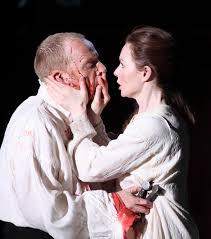 3. Macbeth is one of Shakespeare's most popular plays, and one of his most well known plays. Oddly enough, it is also one of his shortest, coming in at 17,121 words, around half the length of Hamlet. Another interesting fact is, although it had been performed as early as 1606, the play was only published l 7 years after Shakespeare's death as part of his First Folio (1623). This was collated with36 of his plays, 18 of which hadn't been printed before and might not have survived otherwise. Which of these other facts did you already know about Macbeth?
The character Macbeth was loosely based on Mac Bethad mac Findláich, a King of Scotland in the 11th century, although his actual reign was much more successful.
According to legend, Macbeth has a curse on it. Supposedly, there is a curse attached to speaking the name of the play in a theater. Actors generally call it "The Scottish Play." No one is sure where this idea originated; some say it's because the actor playing Lady Macbeth in the first production died during the run of the play. Another theory is that the witches' spells Shakespeare used in the play were real. If an actor slips up, he or she is supposed to leave the room, turn around three times, spit, say a bad word, and then knock to re-enter.
The phrase "steal my thunder" originated with Macbeth. When you steal someone's thunder, you use that person's ideas to your own benefit without giving the person credit. Apparently, Shakespeare used an invention of fellow playwright John Dennis in creating the sound of thunder heard throughout Macbeth. The sound was first heard in Dennis's failed production, Appius and Virginia. Shortly after that play closed, Dennis then heard the thunder during a performance of Macbeth. He complained bitterly that his thunder had been stolen.
Adaptations of Macbeth have changed the setting and time period of the play in various ways. Scotland, PA (2001) sets the story in a fast-food restaurant in the early 1970s. Joe MacBeth (1955) is a film noir resetting of the story as a gang war in Chicago, Throne of Blood (a.k.a. Cobweb Castle or Kumonosu-jo) (1957) is an adaptation of the Macbeth story to a Japanese setting and Teenage Gang Debs (1966), setts the theme around a teenage girl who joins a street gang.
Famous actors who have played both Macbeth and Lady Macbeth include Orson Welles and Jeanette Nolan, Ian McKellen and Judi Dench, Sam Worthington and Victoria Hill, Michael Fassbender and Marion Cotillard, and soon-to-be Denzel Washington and Frances McDormand.
The wicked queen in Disney's Snow White and the Seven Dwarfs (1937) is based in part on Macbeth's scheming wife Lady Macbeth. Film producer Walt Disney said the queen was "a mixture of Lady Macbeth and the Big Bad Wolf."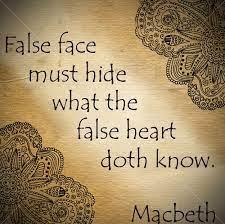 4. And of course, two famous tragedies include some of Shakespeare's most memorable quotes. And there are so many, it's hard to choose, but here are some of the best. How many of these do you like?
"How sharper than a serpent's tooth it is To have a thankless child". (KL)
"Nothing will come of nothing." (KL)
"I am a man more sinned against than sinning." (KL)
"When we are born, we cry that we are come to this great stage of fools." (KL)
"As flies to wanton boys are we to th' gods. They kill us for their sport." (KL)
"When our actions do not, Our fears do make us traitors." (M)
"Fair is foul, and foul is fair" (M)
"False face must hide what the false heart doth know." (M)
"To-morrow, and to-morrow, and to-morrow, Creeps in this petty pace from day to day To the last syllable of recorded time, And all our yesterdays have lighted fools The way to dusty death. Out, out, brief candle! Life's but a walking shadow, a poor player That struts and frets his hour upon the stage And then is heard no more: it is a tale Told by an idiot, full of sound and fury, Signifying nothing." (M)
"Things without all remedy should be without regard: what's done, is done." (M)
"Is this a dagger which I see before me, The handle toward my hand?" (M)
"Double, double, toil and trouble; Fire burn, and cauldron bubble." (M)
04/18/2021
Theater/Ballet
2233
32
By: Harriet56
Comments