Results for - In What Can Only Be Called Both The Dumbest And Raciest Answer Ever...
2,003 voters participated in this survey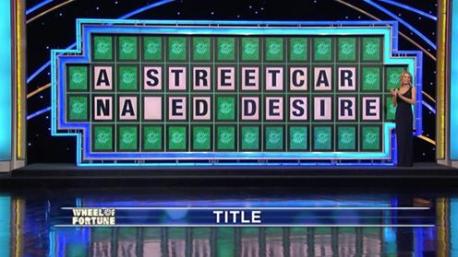 1. In Tuesday's Wheel of Fortune episode, a contestant named Kevin was one letter away from solving the puzzle and winning the game ... but his dirty mind proved to be his undoing (and his ticket to Internet infamy). After Kevin called for a "K" (with confidence, no less) and lost the game to a fellow contestant, Wheel of Fortune host Pat Sajak joked, "... although you got the right answer, I'd rather see Kevin's play." What do you think about this contestant's goof?
Can not believe he missed that one!
Hilarious! Worth missing out on the win just for that moment!
This guy's mind was definitely not on Tennessee Williams...
Not sure I would have guessed this either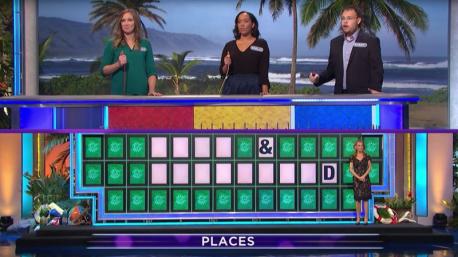 2. Wheel of Fortune isn't the hardest game show on television, nor is it the show contestants go on to prove how smart they are (that would most likely be Jeopardy) but when someone solves a puzzle with just one letter it's still mighty impressive. Robert Santoli went on Wheel of Fortune, last October, to win, and correctly guessed "Port & Starboard" with only the letter "D" and an ampersand on the board. Then he continued to crush the game by solving puzzles with just a few letters in place. Did you happen to see him on the show?
Don't remember, but I do watch the show
Do not watch Wheel Of Fortune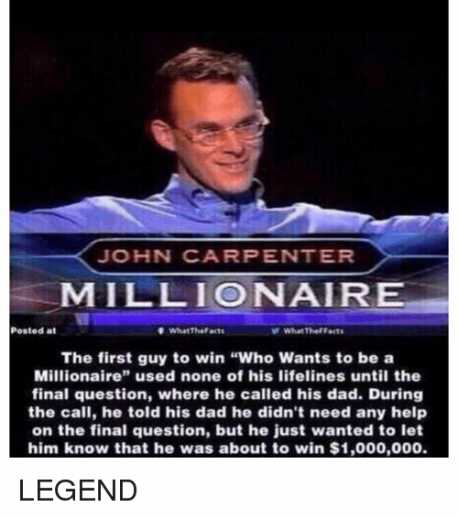 3. There's something intriguing about watching people solve puzzles, answer ridiculously tough questions and pick suitcases containing big prizes. That;'s why games shows have been on TV for over 75 years. How many of these famous (or infamous) game show contestants do you remember seeing on TV?
On Who Wants To Be A Millionaire, John Carpenter became the first million-dollar winner who advanced without using any lifelines. He then used his Phone-A-Friend to call his father not for help, but rather to tell him he was going to win the game
Ken Jennings holds the record for the longest winning streak on the U.S. Jeopardy! and as being the second highest-earning contestant in game show history. In 2004, Jennings won 74 Jeopardy! games in a row
On an episode of The Price is Right that aired December 16, 2008, a perfect Showcase bid occurred for only the second time in the show's history. But it was the first time since the Double Showcase Rule went into effect, so Terry Kniess won both showcases.
Paul Michael Larson was a contestant on Press Your Luck in 1984. Larson is notable for winning $110,237 in cash and prizes, at the time the largest one-day total ever won on a game show. He was able to win by memorizing the patterns used on the Press Your Luck game board by using his VCR remote control
None of them/do not watch game shows
4. How many of these game show facts did you know?
The first game show ever broadcast was Spelling Bee, a BBC program that premiered on May 14, 1938. Host Freddie Grisewood dressed as a schoolteacher and asked guests to spell words. It ended because of World War II
Truth or Consequences was the first TV game show in the United States, airing as a one-time experiment in 1941. But the show did not appear again until 1950, when television had caught on commercially
The CBS Television Quiz was the first television game show to be broadcast regularly. It premiered on July 2, 1941, and ran until July 1, 1942
Jeopardy! requires contestants to give their answers in the form of a question, and according to show producer Merv Griffin, the idea came from his wife Julann.
When Let's Make a Deal began, studio audience members wore their regular clothing. A few weeks into the series, someone brought a sign to get Monty Hall's attention. It worked, as Monty chose the player to be a contestant. As time went on, more people brought signs, and later wacky hats. The costumes and signs became a part of the show and got crazier and crazier as the years went on.
The Price Is Right is the longest running TV game show, starting in 1956.
None of them/do not watch game shows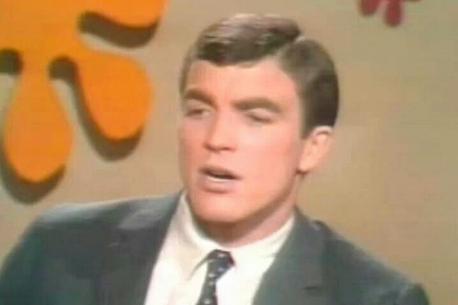 5. While winning big on game shows can make you a bit of a celebrity, some celebrities actually appeared on game shows before they made it big. How many of these contestants did you know about?
Just two years before she became the iconic letter-turner on Wheel of Fortune, Vanna White was a contestant on The Price is Right
Jon Hamm of Mad Men fame appeared on the 1996 game show, The Big Date.
Breaking Bad's Aaron Paul appeared on a 2000 episode of The Price Is Right
In 1979, Kirstie Alley appeared on the new syndicated version of Match Game, and did very well winning $6,000
Comedian and actor Steve Martin appeared on Chuck Barris' The Gong Show, where he played the banjo and on The Dating Game, where he won the date
A year before before The Flying Nun, in 1965, Sally Field appeared on The Dating Game
Arnold Schwarzenegger also appeared on The Dating Game, back in 1975
Sex and the City's Cynthia Nixon's first TV appearance was on the game show To Tell the Truth, when she was only in second grade
Former American Idol judge Simon Cowell made his TV debut in 1990 on the game show Sale of the Century.
Before he was an '80s heartthrob, Tom Selleck lost not once but twice on The Dating Game.
Did not know any of these/do not watch game shows
03/29/2017
TV
2003
18
By: Harriet56
Earn Rewards Live
Comments