Results for - Shout Out To Winnipeg From 'Grey's Anatomy'
2,127 voters participated in this survey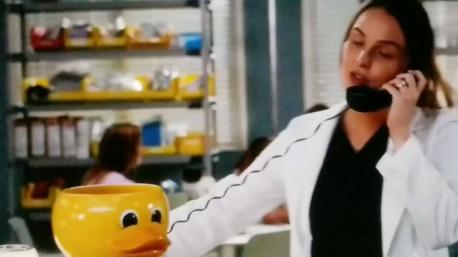 1. On the May 2 episode of 'Grey's Anatomy' Winnipeg, Manitoba's St. Boniface Hospital was mentioned in a story line, and as a former Winnipegger, I was impressed. The long-running U.S. hospital drama, set in Seattle, featured two mentions of Winnipeg's St. Boniface Hospital, although the actors' pronunciation of "Saint Bonny Face" left a little to be desired. In one scene, a doctor takes a phone call from "Sylvia Williams at St. Boniface Winnipeg", and in another, a character asks "St. Boniface… where is that?" Now, mentions of big cities like New York, Los Angeles, Dallas and Toronto are common, but not so much a city of only 700,000 in the middle of the Canadian prairies. Has your hometown or town you live in ever been referenced in a TV show or movie?
Yes, but it's a fairly big and/or famous town/city
Yes, and it is a rather small town/city
Don't really notice these types of things
2. Pronunciation aside, this isn't the first time Winnipeg has appeared as a location – or a punchline – on American TV. A series of videos were made for Economic Development Winnipeg more than a decade ago, compiling pop culture references in films and TV shows. Do you remember any of these references to Winnipeg?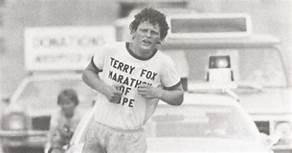 3. All joking aside, why does Winnipeg get so many shout outs in TV shows and movies? My theory is that because Winnipeg has produced so many talented people in the arts and sports, it has become a bit of a household name in those circles. Just look at the many famous names who have been born or raised in Winnipeg -- names like Anna Paquin, David Steinberg, Monty Hall, designer Peter Nygard, Tom Cochrane, Burton Cummings, among thousands. Famous Canadian politicians such as Tommy Douglas, Edward Schreyer, Elijah Harper, Louis Riel and others have either been born or called Winnipeg home at some point, as well as famous athletes/icons such as Bobby Clarke, Terry Sawchuk, Clara Hughes, Cindy Klassen and of course, Terry Fox. Do you think my theory may be correct?
05/16/2019
TV
2127
38
By: Harriet56
Comments