Results for - Good Bye Old Friend!
2,174 voters participated in this survey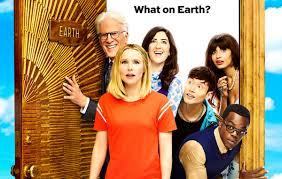 1. Last TV season saw many old favourites signing off after successful runs -- The Big Bang Theory, Game Of Thrones, Orange Is The New Black and Veep, among others. This year, we will bid a fond farewell to many fan favourites as well. Which of the following shows (all which will wrap up their successful runs this TV season) will you miss?
How to Get Away with Murder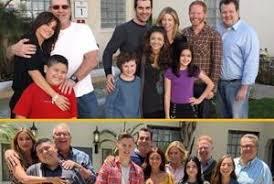 2. Modern Family has been on for 10 seasons, and the 11th and final season will do what this show has been doing successfully since 2009 -- offering an honest, funny and often familiar perspective of family life. -- whether you are straight, gay, multicultural, or traditional. The show has done what few ensemble shows can do, and the entire cast has matured and aged, but not changed since day one. Only the characters of Lilly and Joe has changed, with different actors playing them as babies. Do you enjoy the show Modern Family?
Watched it at one point, but no longer do
3. The new shows premiering this fall are the usual mix of some excellent, good, OK and some that seem "doomed to fail" right from the get-go. Here are just a few of the better ones premiering. Will you be watching any of these?
Carnival Row (season released in its entirety on Amazon) -- A human detective and a fairy rekindle a dangerous affair in a Victorian fantasy world, where the city's uneasy peace collapses when a string of murders reveals an unimaginable monster. With Orlando Bloom and Cara Delevingne
The Politician (Netflix) -- Ryan Murphy's first-ever series for a streaming platform, the eight-episode series stars Ben Platt as Payton Hobart, a guy with a big dream of becoming president. The drama follows Payton as he runs in different elections during the course of his life, starting in season one with student government.
Stumptown (ABC) -- Based on the graphic novel of the same name, the private-eye drama stars Cobie Smulders (How I Met Your Mother) as a sharp-witted army veteran with a complicated love life, a gambling debt and a brother (Cole Sibus) to take care of in Portland. Her military intelligence skills make her a great PI, but her unapologetic style puts her in the firing line of hardcore criminals and not quite in alliance with the police.
Prodigal Son (Fox) -- A father-son story with a serial-killer twist, brings family dysfunction to a whole new level. Stars Tom Payne and Lou Diamond Phillips
Unbelievable (Netflix) -- The eight-episode limited series is based on the Pulitzer Prize winning story and follows a teenager who was charged with lying about having been raped and the pair of female detectives who worked the case. Toni Collette, Merritt Wever, Kaitlyn Dever and Danielle Macdonald star.
I can hardly wait for all of them
4. Critics are anticipating these as some of the worst shows coming this fall. Are there any on this list that you actually are looking forward to seeing?
The Hills: New Beginnings (MTV) -- a rehash of The Hills follows these "celebrities" as they do things like eat lunch, drive places, barely work at their jobs, and mumble about their superficial thoughts,
Outmatched (Fox) -- Dumb parents wish their smart kids were dumb premise.
Bob Hearts Abishola (CBS) -- After a heart attack, a sock salesman pursues his nurse.
09/08/2019
TV
2174
32
By: Harriet56
Comments