Results for - Dead Still
2,337 voters participated in this survey
1. 'Dead Still', a new series that is a collaboration between Canadian and Irish filmmakers, centres around a practice many of us would view as odd—the Victorian tradition of mortuary photography. That's taking a snap of a dead person, either on their own or posed with their family. The show follows a celebrated mortuary photographer who is dragged unwittingly into a murder mystery that hits close to home, and balances on a fine line of comedic sensibility against a morbid backdrop. Does this sound like a series you would like to watch?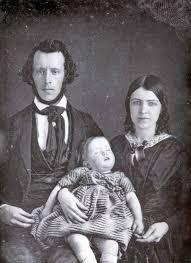 2. The series premiered May 18th, 2020 on Acorn TV's streaming network, which hosts select British, Irish, Canadian, Australian, and other international content. It is now running on City TV in Canada. Post-mortem photography was a common way of honouring the deceased back in the Victorian age. Because Victorians died young, died quickly, and died of injuries and infections modern medicine helped abolish, they invented elaborate grieving rituals to give meaning to their loved ones' lives. Post-mortem photography enabled those who were left behind to memorialize their departed loved ones exactly how they wanted to, in a way that fulfilled their own ideas about how they wished to remember them. This meant that the deceased subjects were often arranged to give the impression as if they were peacefully sleeping – or in rare cases, still alive. Were you aware of this practise?
3. Television has often focused on the dead, and has given us some quality series over the years. One of my favourite TV series of all time was 'Six Feet Under' which centred around a family-owned funeral home. Every episode started with a death, but primarily focused on the Fisher family and their lives. The very last episode of the series, (Spoiler alert) called 'Everyone's Waiting' showed how each of the family members died. It has been called one of the best series finales ever -- in that it perfectly tied up all the loose ends, had a haunting soundtrack (Sia's Breathe Me) and still centred on the death theme. If you watched this series, did you like the ending?
Saw some of the series, but not the ending
Saw it and thought it was OK
Saw it, but didn't like the ending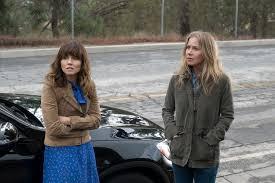 4. Here are some other TV shows that focused on death (no, not The Walking Dead -- that was zombies). Which of these have you seen?
07/08/2020
TV
2337
40
By: Harriet56
Comments