Results for - Highly Acclaimed Series A Must Watch -- Especially For Those Who Will Not Watch It
2,186 voters participated in this survey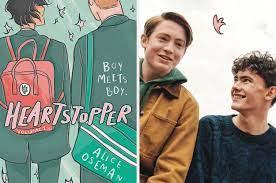 1. Heartstoppers, the new Netflix series which just debuted April 22 has been given a rare 100% score on Rotten Tomatoes and viewers are echoing that high praise. The series which is only 8 episodes -- with another season a certainty -- follows the lives of two British teens at an all-boys grammar school. Their friendship quickly becomes something more, proving that love works in surprising ways. Heartstopper is about love, friendship, loyalty, and mental illness. It encompasses all the small stories of the two boys that together make something larger. Have you watched or heard about this series?
Have not heard about it, but sounds interesting
Have not heard about it, but I'll pass on it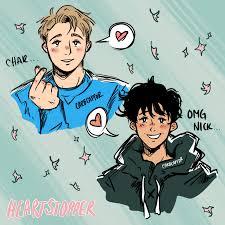 2. The series is a faithful adaptation of Alice Oseman's web comics and graphic novels, doubtless thanks to the fact that Oseman herself adapted the series for screen. Do you think that having the original writer adapt the series makes a difference in the show?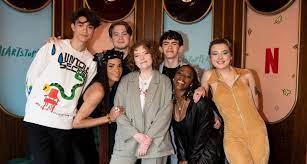 3. Charlie and Nick are subjected to homophobic bullying by Nick's so-called friends. Elle, a transgender teen, has recently moved from the boys' grammar school where all her friends are, to the girls' equivalent, after also suffering cruel taunts. All three of these stories are handled sensitively, realistically and above all, sweetly. In its purest form, Heartstoppers is a love story that is beautifully written and acted. Will you watch this series?
No, but I may have my teens or young adults watch it
Don't have Netflix, but wish I did for this series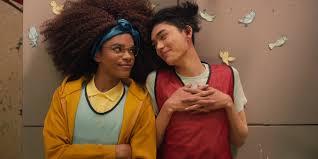 4. The author of the series has expressed her feelings about any backlash to the series. She feels that the very people who need to see this, just may not watch due to the subject matter being what it is. Her hope is that those same teens who are feeling alone and without any support, will find a way to watch. She feels the series could make the very difference between them feeling shunned and alone, to them feeling they have a place in this world and a hope that things will get better. Do you feel that many will miss out on this series simply because they are not allowed to watch it?
Unfortunately that is probably very true
Hope they are able to find a way
I feel this is not appropriate subject matter for teens and young adults
04/30/2022
TV
2186
45
By: Harriet56
Earn Rewards Live
Comments