Results for - The Firm (TV Series)
1,818 voters participated in this survey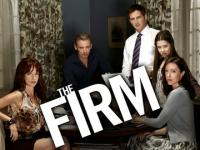 1. Did you watch The Firm on NBC?
2. Have you read the book The Firm by John Grisham which the TV series is based on?
3. Did you ever watch the movie The Firm Starring Tom Cruise?
4. Did you like how the TV series jumped back and forth between scenes?
Yes it kept the plot interesting
5. Which Firm do you prefer?
6. Are you upset that NBC decided to cancel the show?
No, didn't care much for it
7. Did either the movie, book or TV series make you want to be a lawyer?
07/24/2013
TV
1818
8
By: Dv5alan
Comments