Results for - I'm a Living Doll
2,419 voters participated in this survey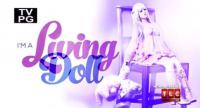 1. To kick-start it's fifth season TLC's "My Strange Addiction" aired a one-hour premiere episode on the lives of three living dolls. Justin Jedlica, Venus Angelic, and Emily all share one thing in common. They all have the desire to look like real dolls and have gone through different transformations to accomplish their goals. Did you get a chance to watch this episode?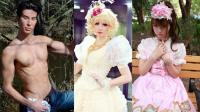 2. Justin Jedlica has undergone over 100 surgeries and has spent over $158,000 in order to look like a ken doll and has even described himself as "The Human Ken Doll". Venus Angelic on the other hand states she doesn't need surgery because her face naturally resembles that of a doll. She has a large YouTube fanbase and works long hours to make several tutorials on everything doll related. Emily on the other hand shares a small group of friends and admitted on the show to being teased in the past. Her desire and joy of dressing up as a living doll developed from a shared interest in anime among friends as well as the comfort and confidence she receives in doing so. Do you or someone you know share this unique lifestyle of dressing and living as a doll?
Someone I know is a living doll
3. Unlike Emily who only had the support of her friends, Justin and Venus both had support from their friends & mothers. If you are a living doll, where does your support come from?
4. The living dolls transformations varied from expensive and major physical changes to small physical and behavioral changes. From nose jobs and botox to wigs, contacts, corsets, makeup, waking up extra early to put themselves together, and even walking with umbrellas to stay shaded from the sun. Their individual efforts surely did not go unnoticed. Do you think that all the money and time invested in creating their looks is worth it?
Yes, It's worth it if it makes them happy
No, it's not worth it and it's a waste of money/time
No, It's not worth it and they should just accept what they were given
5. Though they all share a common goal their reasons behind them are all different. Justin stated that he liked the look of exaggerated features and saw the ken doll as the ideal male. His surgeries became a creative outlet and he liked the fact that he could be his own creator. Emily became a living doll after realizing her fascination with dolly attire and would rather dress as a doll and escape into the dolly lifestyle than deal with real world problems. Putting her problems on hold she finds transforming into her doll character Luna gives her confidence. Venus was entered in pageants as a child and was told she had a doll face which sparked her interest in ball-jointed dolls. Discovering this new physical characteristic she decided to start a YouTube channel with the help of her mother who is also her manager. She hopes to become as famous as Britney Spears and move to Japan. Hearing all the reasons the living dolls gave for pursuing this lifestyle do you think that it actually is an addiction or just a hobby?
Yes, I think it's an addiction
It's both an addiction & a hobby
It may or may not be, I'm undecided.
No, I don't think it's an addiction. Just a hobby.
01/13/2014
TV
2419
27
By: maddi
Comments