Results for - Viola Davis Wins Emmy And Her Speech Sparks Controversy
1,632 voters participated in this survey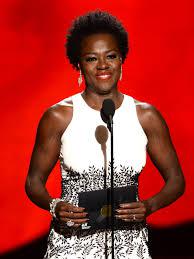 1. Actress Viola Davis made history Sunday night at the Emmy Awards, becoming the first black woman to take home the Outstanding Lead Actress in a Drama Series trophy, for her role in 'How To Get Away With Murder'. Her acceptance speech, which touched upon the lack of opportunity for women of color, was poignant, emotional and empowering. Shots during the broadcast cut to some of her fellow actresses in tears, leading everyone to agree her speech was heart-felt. However, 'General Hospital' actress Nancy Lee Grahn chose to criticize Viola's speech by tweeting "I wish I loved #ViolaDavis Speech, but I thought she should have let @shondarhimes write it. #Emmys". Do you think her comment is warranted?
No, Viola's speech was emotional and heart-felt--so much better than a carefully thought-out, rehearsed speech thanking everyone under the sun
Yes, I agree--too emotional and she didn't even thank people!
A speech is just a speech! It's her moment and she can say what she wants to say
Didn't see it, so can't comment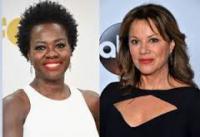 2. Grahn went on to further tweet that she didn't feel that Viola Davis should have quoted Harriet Tubman in her speech ("In my dreams, I see a line. Over that line, I see green fields and lovely flowers and beautiful white women with their arms stretched out to me over that line, but I can't seem to get there no how, I can't seem to get over that line"), as you can't compare what Tubman went through to winning an Emmy. Do you think she has a point?
Yes, she has a valid point
No, achievements in the arts are as important as human rights issues

3. In the end, Grahn apologized for her tweets, saying "I apologize for my earlier tweets and now realize I need to check my own privilege. My intention was not to take this historic and important moment from Viola Davis or other women of color but I realize that my intention doesn't matter here because that is what I ended up doing. I learned a lot tonight and I admit that there are still some things I don't understand but I am trying to and will let this be a learning experience for me." Do you think this is yet one more example of "Tweet first, think second" syndrome?
Yes, people!! Put down your phones and think about what you're doing first!
No, it's just one more way of getting your opinions out there and a natural cycle of conversation
I'm so over these types of incidents!
09/25/2015
TV
1632
31
By: Harriet56
Comments