Results for - 55 Years Since 'The Flintstones' Premiered...Yabba Dabba Do!!
1,627 voters participated in this survey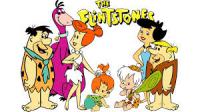 1. On September 30th, 1960, TV viewers sat down to watch the premiere of a prime-time animated series called The Flintstones. 55 years later, Fred and his gang are remembered as our favorite cavemen. The Hanna-Barbera production ran only for six seasons and is still a part of our pop culture landscape. Was 'The Flintstones' one of your favorite TV shows?
Know about it, but wasn't watching it back then/haven't actually seen any episodes
2. Whether you watched the TV show or not, how many of these fun facts about the show do you know?
'The Flintstones' was influenced by 'The Honeymooners' the 1954-1956 sitcom, with all four lead characters resembling their 'Honeymooner' counterparts
Originally slated (no pun intended) to be called 'The Flagstones' and then "The Gladstones'
Was the very first prime time animated series on American TV
Strangely enough, it was one of the first TV shows to address the issue of infertility -- Betty couldn't conceive and they adopted
In the first two seasons the theme song was 'Rise and Shine' and not 'Meet the Flintstones'
Much of the series humor came from puns about rocks, including the names of almost everyone on the series
Flintstones Vitamins were introduced in 1960, and are still sold today--at first they were sold in all the characters' shapes, except Betty--who was added in 1995
Did not know any of these facts
3. The role of Fred was voiced by Alan Reed and the role of his wife Wilma was voiced by Jean Vander Pyl. Some pretty famous names voiced some of the other characters in the show. How many of these did you know?
Mel Blanc -- Barney and Dino
Harvey Korman -- The Great Gazoo
Bea Benedaret (from Petticoat Junction fame) -- Betty
Tony Curtis -- Stony Curtis
Ann Margaret -- Ann Margrock
James Darren -- Jimmy Darrock
Both Elizabeth Montgomery and Dick York -- playing their Bewitched characters
Don Messick (legendary voice over actor and announcer) -- Bamm Bamm
Pebbles was voiced by the actress playing her own mother Wilma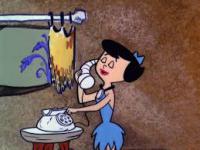 4. One of the gimmicks of the show was the modern conveniences re-imagined as prehistoric. How many of these did you wish you could have owned in real life?
The camera with the bird inside creating the pictures
The phone (pictured above)
The record player turntable with bird beak needle
Famished buzzard garage disposal
No idea what you're talking about
Thanks, I'll stick to my modern conveniences
10/06/2015
TV
1627
33
By: Harriet56
Comments