Results for - Design this! (Project Runway spoiler alert for this week's past episode)
1,297 voters participated in this survey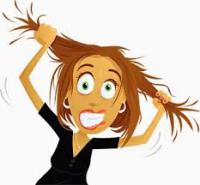 1. If you watched this past week's episode of Project Runway, they were to design for the employees on the show, who would also get a makeover. It had to be the most frustrating episode ever to watch, because Tim expected the designers to give the employees what they wanted. If you saw the episode what stance do you take?
The employees were getting a makeover, so accept what the designer is giving you
The employee and designer would both have to sacrifice on what they want
The employee gets 100% what they want, thus having the designer design something that is completely foreign to them
Do not watch PR or missed the episode
2. Do you agree with who won?
3. Who do you think will win the entire season?
Tie or cannot decide between 2 or more designers
10/13/2015
TV
1297
12
By: ptajuggalette
Earn Rewards Live
Comments