Results for - Gilligan's Island
1,709 voters participated in this survey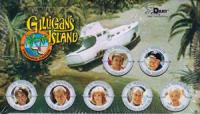 1. Gilligan's Island was an American sitcom that debuted Sept 26, 1964 and ran 98 episodes. Have you ever watched an episode of Gilligan's Island?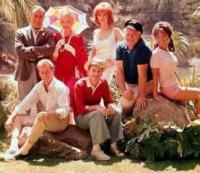 2. The final episode of Gilligan's Island was broadcast on April 17, 1967. Never a critical favorite, the show was still a solid ratings hit and the cast and crew had every expectation of returning in the fall for a 4th season. But at the last minute CBS needed to find some room on the schedule for Gunsmoke, the favorite show of Babe Paley, wife of network president William Paley. So Gilligan got the axe and, at least as far as viewers know, the cast is still stranded somewhere in the Pacific. 48 years after that final wrap party, however, Gilligan's Island is still on the air. It was sold into syndication and has been broadcasting reruns continuously in 30 different languages around the world. If you watched Gilligan's Island did you enjoy it?
3. As we all know some shows don't always go as planned so Just sit right back and you'll hear some tales of everyone's favorite castaways. Which of these facts about Gilligan's Island do you know?
Creator Sherwood Schwartz wanted Jerry Van Dyke to play Gilligan
Alan Hale (Skipper) got to his audition by horseback
The assassination of JFK delayed production of the series
The Millionaire's wife really was a millionaire
Raquel Welch auditioned for Mary Ann
The Skipper broke his arm falling out of a coconut tree
Natalie Schafer (Howell) did her own stunts
The Professor and Mary Ann weren't in the original opening credits
The lagoon was located in Studio City, CA after originally trying to film two episodes in Malibu
10/25/2015
TV
1709
31
By: sarahzahm
Comments