Results for - Telenovela
2,103 voters participated in this survey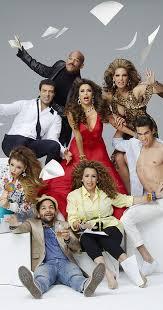 1. Have you seen the show Telenovela on NBC?
2. If you have, do you like it?
3. This show is a spoof of Novela shows... have you ever watched a Novela in Spanish?
4. I think the show is funny, but I do like Eva Longoria anyway. Are you a fan of Eva's?
04/30/2016
TV
2103
15
By: coastone
Comments