Results for - Orchids
2,165 voters participated in this survey
Orchidaceae , commonly called the orchid family, is a diverse and widespread family of flowering plants, with blooms that are often colorful and fragrant. Along with the Asteraceae, they are one of the two largest families of flowering plants.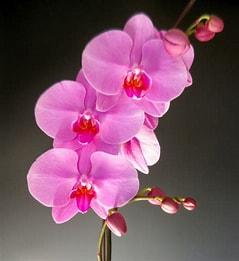 1. The Orchidaceae have about 28,000 currently accepted species, distributed in about 763 genera. The determination of which family is larger is still under debate, because verified data on the members of such enormous families are continually in flux. Regardless, the number of orchid species is nearly equal to the number of bony fishes, more than twice the number of bird species, and about four times the number of mammal species. Are you an orchid admirer?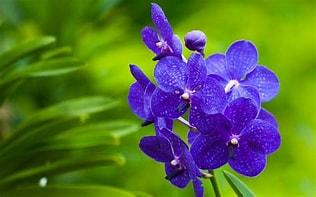 2. The orchid family encompasses about 6–11% of all seed plants. The largest genera are Bulbophyllum (2,000 species), Epidendrum (1,500 species), Dendrobium (1,400 species) and Pleurothallis (1,000 species). It also includes Vanilla (the genus of the vanilla plant), the type genus Orchis, and many commonly cultivated plants such as Phalaenopsis and Cattleya. Moreover, since the introduction of tropical species into cultivation in the 19th century, horticulturists have produced more than 100,000 hybrids and cultivars. Did you realize how many varieties of orchids there are?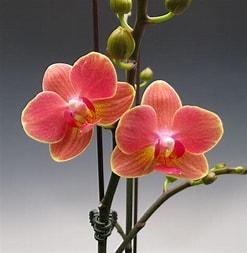 3. All orchids are perennial herbs that lack any permanent woody structure. They can grow according to two patterns: Monopodial: The stem grows from a single bud, leaves are added from the apex each year, and the stem grows longer accordingly. The stem of orchids with a monopodial growth can reach several meters in length, as in Vanda and Vanilla. Sympodial: Sympodial orchids have a front (the newest growth) and a back (the oldest growth). The plant produces a series of adjacent shoots, which grow to a certain size, bloom and then stop growing and are replaced. Have you ever grown orchids?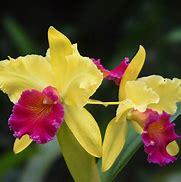 4. A study in the scientific journal Nature has hypothesized that the origin of orchids goes back much longer than originally expected. An extinct species of stingless bee, Proplebeia dominicana, was found trapped in Miocene amber from about 15-20 million years ago. The bee was carrying pollen of a previously unknown orchid taxon, Meliorchis caribea, on its wings. This find is the first evidence of fossilized orchids to date and shows that insects were active pollinators of orchids then. Did you enjoy exploring the world of orchids in this survey?
05/30/2022
Hobbies
2165
52
By: scouthoward
Earn Rewards Live
Comments