Results for - Eyebrow Slits Trend
2,622 voters participated in this survey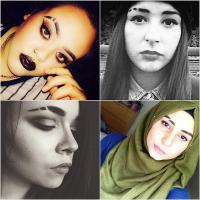 1. Image Source: Instagram
Have you heard about the eyebrow slits trend?
2. A decades-old trend has resurfaced on Instagram, and it's the ultimate in brow modification — eyebrow slits. Have you seen anyone in your day to day life wearing this trend?
3. Do you think it's a good look?
4. Are you interested in trying this trend?
08/27/2015
Beauty & Fashion
2622
45
By: Tellwut
Comments