Results for - "And I Do My Little Turn On The Catwalk"
1,579 voters participated in this survey
1. Casey Legler is 6-foot-2 with the proportions of your typical runway star, but the 37-year-old is still different from every other male model in the world. That's because Legler is a woman, but is signed with Ford Models to appear exclusively in menswear. Legler also didn't even start this incredible career until she was 35, making her something of a unicorn — people typically age out of the industry at a far younger age. As if that wasn't impressive enough, Legler is also a former French Olympic swimmer, a performance artist and a gay activist. She said that whenever some young person comes up to her to thank her for "Making me feel OK about what I'm going through" she realizes that is what gives meaning to her life. If the image of me, out there in the world, makes it easier for one more kid to think there's some space for them — then that's the business i'm into." Do you find Casey to be an inspiration?
Yes, she shows that everyone can be exactly who they are, and succeed and flourish
She may be an inspiration to some, but she just models and they do make a lot of money
No, I don't find her to be inspiring at all
I find the whole concept of a woman modelling as a man distasteful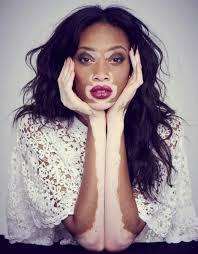 2. Chantelle Brown-Young, also known as Winnie Harlow, is not hard to spot. She's easily one of the most fascinating women to come out of "America's Next Top Model" due to her unique look. Chantelle developed the skin condition vitiligo, in which portions of your skin lose their pigment, at the age of four. She was bullied growing up, with fellow classmates calling her a "cow", but now she walks in the runway shows of some of the biggest designers and is currently Desigual's brand ambassador, and has also landed ad campaigns with the company Diesel. Do you think her striking looks make her a great role model for young men and women who struggle with looking different?
Yes, she's definitely an inspiration to many
She's unique and different in a good way, and shows you can overcome anything if you set your mind to it
Interesting story, but not really an inspiration
Don't find this story to be inspiring at all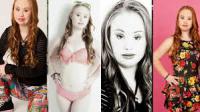 3. Madeline Stuart doesn't fit Vogue's idea of beauty. The 18-year-old Aussie was born with Down syndrome. She didn't let that stop her, however, from pursuing a career in modeling. She's set to do far more than just pursue that career. In fact, she's been tapped to walk the runway at New York Fashion Week in December. She's even the face of a new line of handbags launching this month-- a new bag by EverMaya called "The Madelaine", with 5% of the sales going to the National Down Syndrome Society. Do you think she is an inspiration?
Definitely an inspiration to anyone out there struggling to fit in
Great story, but not really an inspiration
Don't find this inspiring at all
4. Do you think that by redefining what the face of beauty looks like, it will help with the tremendous pressure young people feel living up to the incredibly high standards fashion magazines and media set for them? Instead of seeing typical standards of beauty such as Miranda Kerr, Adriana Lima and so on, on the cover of magazines and TV, they will see that beauty is not defined or limited.
I agree in part, but there still is the appeal of traditional beauty
I think it will not affect these youth in any way
09/03/2015
Beauty & Fashion
1579
26
By: Harriet56
Earn Rewards Live
Comments