Results for - Black is the new Red
1,685 voters participated in this survey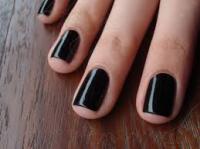 1. Declining health and YOLO (you only live once) I chose black instead of red for my nail color at manicure time. What do you think of the color for nails?
Have gotten it or have it now
For others great, but not for me
Do not like it for myself or others
2. Do you like it on men (musicians usually) or women better?
3. I get a haircut and manicure every 2-3 months. I used a $5 coupon and they gave me a senior discount. My total for a HC and mani came to $5.50 (total) What do you think of the total price?
Don't know enough about prices to answer
10/25/2015
Beauty & Fashion
1685
39
By: ptajuggalette
Comments