Results for - OCD - Offended Constantly Disorder
1,763 voters participated in this survey
1. Have you heard about the OCD Christmas sweater from Target that is getting some people really riled up?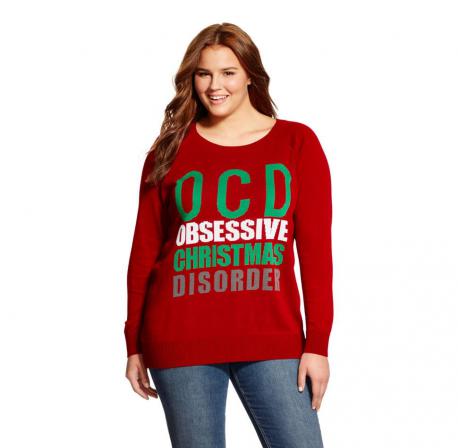 2. Here is a picture of the sweater. It says OCD - Obsessive Christmas Disorder. Would you buy this sweater?
3. The hoopla started when a Twitter user called Reign, posted a picture of herself with the sweater in store and the following statement - "as someone with OCD I'd really appreciate it if you didn't sell my illness as a fashion statement." Many similar critiques followed. Do you find this sweater offensive?
Yes, but I don't have OCD
4. Target apologized if the sweater upset anyone, but stated they do not intend to remove it from their stores. Do you agree with their decision?
12/20/2015
Beauty & Fashion
1763
68
By: MamaV1776
Earn Rewards Live
Comments