Results for - Do you use sulfate free shampoo?
1,660 voters participated in this survey
Wait...What Exactly Are Sulfates? "Sulfates are detergents and they're extremely good at what they do, cleansing hair and the scalp by cutting through dirt and grime," says Ni'Kita Wilson, a cosmetic chemist in New Jersey. The most common sulfates you'll spot in ingredient lists are sodium lauryl sulfate (a.k.a. SLS) and ammonium lauryl sulfate (a.k.a. ASL). What's in Sulfate-Free Shampoos, Then? The short answer: Mild detergents that don't completely wash away your hair's moisture. They have names that are a mouthful and sound similar to sulfates, like sodium lauryl sulfoacetate. And unlike traditional shampoos, sulfate-free ones don't froth or create as many suds. "Sulfate-free systems are more difficult to thicken, which means that chemists have to add more ingredients to make a nice product," says Wilson. "Otherwise your shampoo would flow like water."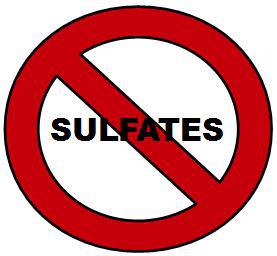 1. Do you use sulfate free shampoo?
12/22/2015
Beauty & Fashion
1660
21
By: RRR
Comments