Results for - Can EOS Lip Balms Ruin Your Lips?
2,761 voters participated in this survey
1. Have you ever used EOS lip balm? In the comments: What is your favourite type of EOS lip balm.
2. Did you find it moisturizing?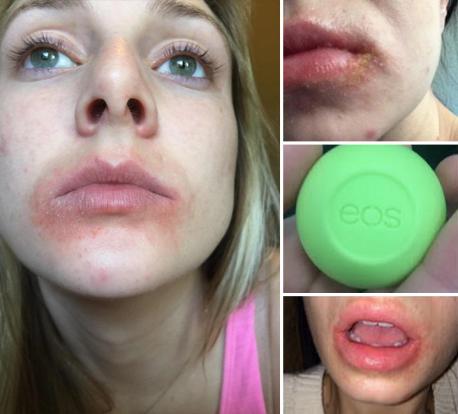 3. A woman named Rachael Cronin has filed a class action lawsuit against the company, which sells its product in colorful, egg-shaped pods. Kim, Britney, Hilary Duff and others are brand ambassadors. The suit claims the product has produced a panoply of bad reactions, including severe rashes, bleeding, blistering, cracking and loss of pigmentation. Cronin claims her experience was awful ... she says within hours of applying the balm, her lips felt like sandpaper, so she applied it again. She claims her lips started cracking, flaking and bleeding, creating blisters and rashes which lasted 10 days.
Did you have a negative reaction from using them?
4. Earlier this week, one user wrote under a photo on the company's Facebook page: "I like EOS as much as the next girl, but I find that they get moldy so I don't buy them anymore.
Did mold grow on your EOS lip balm?
01/15/2016
Beauty & Fashion
2761
70
By: Tellwut
Earn Rewards Live
Comments