Results for - Dryer on Your Head
1,841 voters participated in this survey
I just saw that you can now buy a hair dryer that goes on your head- just like the old days!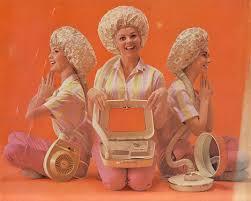 1. Did you ever use on of these old hair dryers when you were growing up?
2. Are you surprised they are bringing this type of dryer back again?
3. Will you buy one of these hair dryers now?
05/27/2016
Beauty & Fashion
1841
35
By: coastone
Comments