Results for - Elevating Food To An Art Form
2,360 voters participated in this survey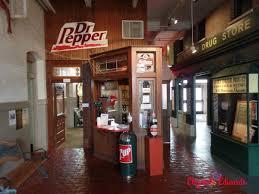 1. Some of us eat to live, while others live to eat. And then there's the ones who elevate food to an art form. Well, elevating food to an art form is what these museums do best -- they are all museums dedicated to food! First off, these food museums are all in the U.S. Have you visited any of these museums?
Dr. Pepper Museum, Waco, Texas
Spam Museum, Austin, Minnesota
National Mustard Museum , Middleton, Wisconsin
Museum of Ice Cream, San Francisco, California
International Vinegar Museum, Roslyn, S.D
Idaho Potato Museum, Blackfoot, Idaho
Museum of the American Cocktail, New Orleans
Burnt Food Museum, Arlington, Mass.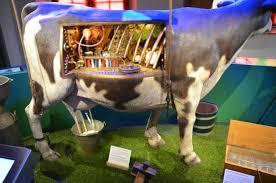 2. If you ever travel overseas, you may want to add these unusual food museums to your list of things to see. Are there any on this list that you would like to visit?
Chocolate Museum, Vienna, Austria -- Chocolate fans—this one's for you! Enjoy learning about, making, and tasting chocolate, as well as the history behind it.
Gelato Museum Carpigiani, Bologna, Italy -- The only museum dedicated to the history of artisan gelato with gelato classes, guided tours, and special tasting events
The Herring Era Museum, Siglufjörður, Iceland -- The museum, inside a former salting station, looks at how the herring industry transformed this tiny village into a thriving town, with 23 herring salting stations and five herring processing plants.
Cup Noodle Museum, Yokohama, Japan -- One of several museums in Japan dedicated to instant noodles, otherwise known as ramen. The sheer size of this museum is a reminder of the nation's love of the foodstuff—there are several enormous halls, including one containing a replica of the shed in which the first type of ramen was invented (it was chicken-based).
Museum Kimchikan, Seoul, South Korea -- A museum dedicated to kimchi; one of the staples of Korean cuisine. Exhibits focus on the food's history, its many historical and regional varieties, and its importance to Korean culture and cuisine
Friet Museum, Bruges, Belgium -- Visit this Bruges attraction and you'll learn all about the humble potato (first grown in Peru 10,000 years ago) and can admire various friet-related masterpieces, including drawings of the city's famous Frituur chip stalls. The strangest exhibit? The enormous—but weirdly beautiful—display of friet fryers.
Dutch Cheese Museum, Alkmaar, Netherlands -- Explores the history of the cheeses and how they're made. It's tucked inside one of Alkmaar's oldest buildings, the 16th century Cheese Weigh House in Waagplein Square, complete with bright yellow, cheese-inspired decor and the super-sized model cow, designed to provide visitors with an insight into the milking process.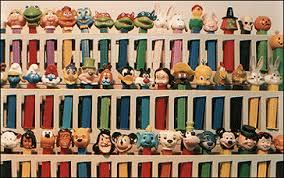 3. Not quite food, but food related, these next museums prove that if you have an idea, you can have a museum. Have you ever heard of any of these obscure museums?
German Food Additives Museum, Hamburg, Germany -- A fascinating little museum dedicated to the thousands of chemical substances concealed in our food.
Burlingame Museum of Pez Memorabilia, Burlingame, California -- A comprehensive collection of Pez dispensers, including all 550 (plus) characters that Pez ever produced
The Museum of Celebrity Leftovers, Kingsland, England -- Half-eaten food on display at an English café.
Salt & Pepper Shaker Museum, Gatlinburg, Tennessee -- Over 20,000 sets of spice shakers revealing the history of our most basic spices.
03/26/2019
Food & Drink
2360
25
By: Harriet56
Comments