Results for - Pickle sandwich without bread please
2,093 voters participated in this survey
Source: Country Living. Survey submitted by MSRCMS. Restaurant replaces bread with pickles for the sandwich of your dreams. Never-Enough-Pickles.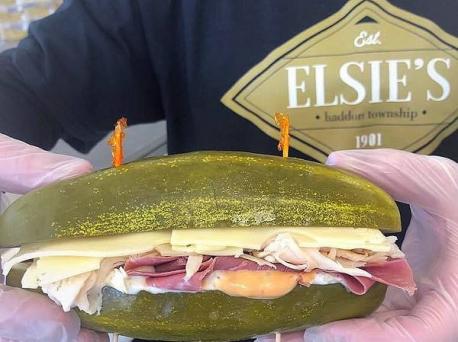 1. Why put pickles on your sandwich, the pickles can be the sandwich. Elsie's, in Haddon Township, New Jersey (near Philadelphia), is replacing the bread on a sandwich with thick pickles. Are you familiar with Elsie's that is located in Haddon Township?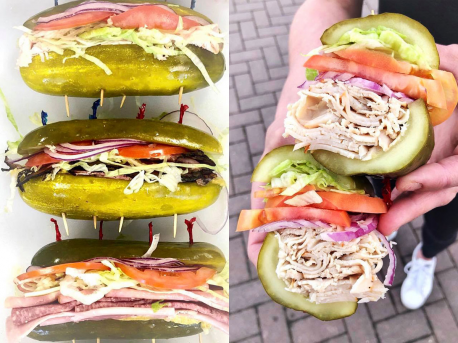 2. The bread-free alternative isn't just great for those trying to cut down on carbs, it also adds more pickles than any other sandwich can give you. At Elsie's, you'll get to build your own or choose a specialty sandwich to pile in between a split-down-the-middle kosher pickle. You'll have your choice of meats and cheeses, as well as toppings, including Sriracha mayo and spicy wasabi mayo. If you prefer a thinner pickle, you can order roll-up sandwiches. Think of them like two-bite wraps. You can choose pickles or cucumbers to replace the bread. One order will get you six pieces, so it's perfect for a quick lunch. Would you eat a thick pickle sandwich from Elsie's?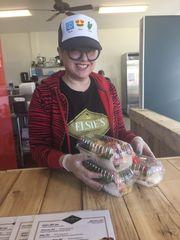 3. "So essentially, we're a sandwich shop without the bread," Katherine Cohen, Elsie's co-owner, told Thrillist. "We have a family pickle recipe that we resurrected." Now, go be a hero and tell your favorite pickle-loving person about this. Besides Elsie's pickle sandwiches, how do you prefer to get your pickle fix?
Kosher dill pickle halves
Peanut butter and pickle sandwich
04/22/2019
Food & Drink
2093
46
By: msrcms
Comments