Results for - Very Best Cookies -- The Good, the Sweet, and the Addictive
2,316 voters participated in this survey
Sweet and delicious, cookies go well with milk, possibly the most satisfying food combination.
1. Choose your favourite cookies:
1. Biscotti -- Italian almond cookies. They are supposed to be hard, dry and crunchy. Biscotti means twice-baked.
2. Black and white cookie -- A New York delicacy that is half chocolate and half vanilla.
3. Blondies -- Basically, a chocolate-free version of brownies.
4. Brownies -- Thick chocolate cookie, crackly on the outside and fudgy in the middle.
5. Butter cookie -- Soft and crispy. Danish butter cookies are a classic Christmas cookie.
6. Chocolate chip cookie -- Ruth Wakefield developed this tasty treat of semisweet chocolate chips at the Toll House Inn in Whitman, Massachusetts in the 1930s.
7. Crack cookie -- Crunchy, chocolatey-sweet and legally addictive cookie made with crackers.
8. Fig Newton -- Soft, and chewy fruit inside.
9. Fortune cookie -- Vanilla fortune teller. A few words on a small piece of paper inside the cookie convey an inspiring, philosophical or humorous message.
10. Gingerbread cookie -- Soft and chewy, perfectly flavoured with the right amount of dark molasses, ginger, and spices.
11. Macaron -- Macarons come in fruit and chocolate flavours.
12. Macaroon -- Chewy, coconut-flavoured cookies.
13. Oatmeal cookie -- Sometimes made with mix-ins like raisins, chocolate chips or butterscotch.
14. Peanut butter cookie -- Can be made gluten-free by combining only peanut butter, eggs, and sugar. It works!
15. Shortbread -- Buttery, crumbly, sweet confection.
16. Snickerdoodle -- Sugar cookie with strong cinnamon-sugar flavour.
17. Sugar cookie -- A holiday favourite. Rich and buttery, easy to make.
18. Thin mint -- Mint-flavoured chocolate wafer dipped in chocolate.
19. Vanilla wafer -- Small, crisp cookie with buttery sweet vanilla flavour. Perfect on its own or used in banana pudding.
20. Wafer -- Very thin cookies layered with flavoured cream.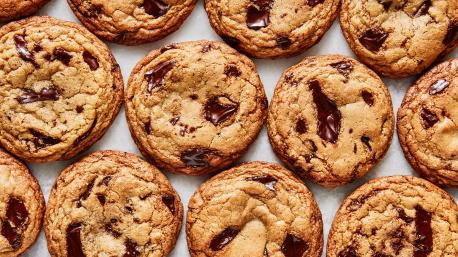 2. Which do you prefer, crispy or chewy?
Crispy on the outside, chewy on the inside

3. Oreo is the best-selling cookie in the world. It debuted in 1912 by Nabisco. Is Oreo your favourite brand of cookies? (If not, what is your favourite brand of cookie?)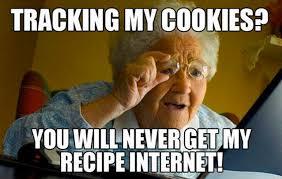 4. Cookie recipes may contain both brown and white sugar and there is a good reason: White sugar makes a crispier cookie, while brown sugar absorbs moisture after baking which ensures chewiness. During the holidays, do you bake cookies to give away as a gift?
Yes, I give homemade cookies away
I PURCHASE cookies to give or send as a gift
No, I don't give cookies as gifts
5. Ooh, what's in this cookie! Researchers at the University of Bordeaux (2013) say the combination of ingredients in the average chocolate chip cookie trigger the same addictive response in the brain as cocaine or marijuana. Do you have cookies in your home right now?
12/09/2019
Food & Drink
2316
57
Anonymous
Comments