Results for - Weirdest Foods You Can Find In Every State (Part Six)
2,243 voters participated in this survey
It's amazing what you can put together with just a few ingredients, and there's no doubt about the fact that some food combinations taste pretty awesome. However, things can get a little stranger as you make your way away from your home and learn of some rather intriguing food combinations in other parts of the country. Check out these weirdest foods to try in every single state. Some will make you hungry, and some will make you reach for the nearest paper bag.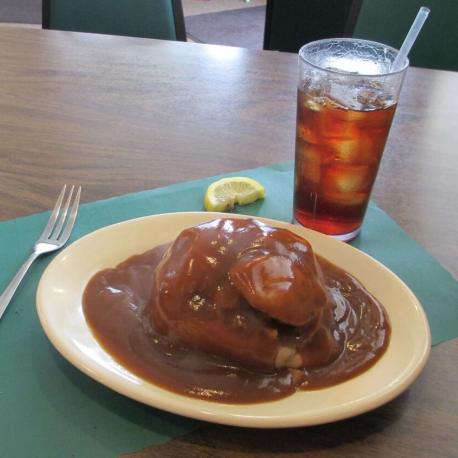 1. Montana – Pasties - If you've ever been to Montana, you'll know that the days get pretty chilly. Because of this, they long for warming, hearty meals that will keep their stomachs full and warm. I can only guess that's why they love their pasties so much – because they seem to like them a lot. Pasties are made from thick pastry that's then filled with potato, meat, and all kinds of other vegetables to bulk it out. In fact, I have a feeling that the idea is to fill it up with as much as possible before it explodes. Of course, a true pasty lover couldn't eat this mammoth thing without a whole load of gravy on top of it. Have you ever had this food?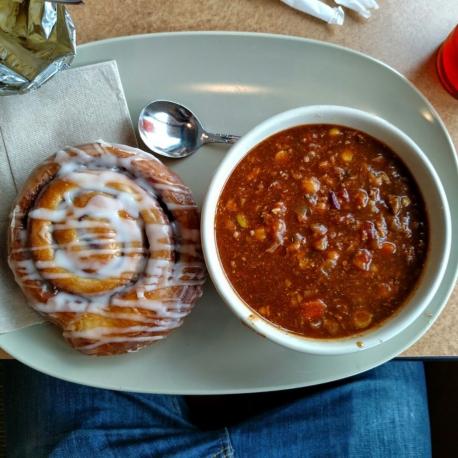 2. Nebraska – Cinnamon Rolls With Chilli - Although there's no doubt about the fact that the people of Nebraska love this strange mixture, I have to include other Midwest states in this category – because they just can't seem to get enough of cinnamon rolls with chili. Most kids in Nebraska and the surrounding areas are taught to love eating the chili with a cinnamon roll from a young age because most schools offer it up as a lunchtime treat. So, this love for all things spicy and cinnamony has worked its way down through the generations and to every single human being in the state. It's just a way of life for these guys. Have you ever had this food?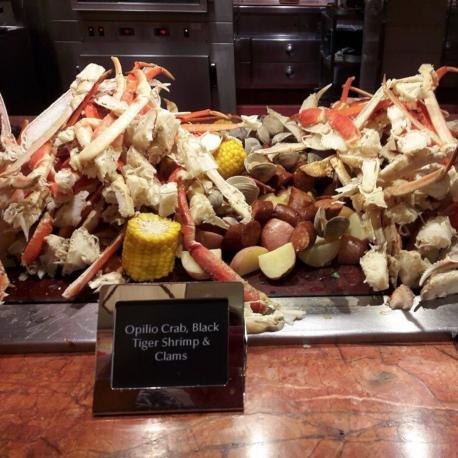 3. Nevada – Buffet Food - Okay, so this might not be one particular dish or type of food – but that's exactly why Nevada's buffet food has made its way onto this list. If you have ever been to Las Vegas, you'll know that this place is all about excess and extravagance. Because of this, they can't just have one plate of food and be done with their meal. They have to try everything and anything, and that's where buffets come in. Within these buffets, you can find whole buckets full of seafood and crab legs, and then right next door you can find burgers and fries. There's a little bit of everything, and there's just no rhyme or reason to it all. Have you ever had buffet food?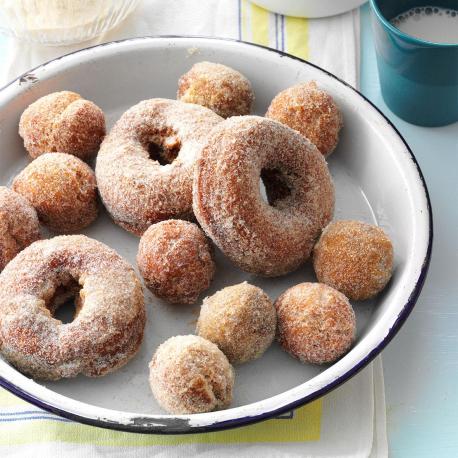 4. New Hampshire – Cider Donuts - Donuts are pretty big around the world, and there's no doubt about the fact that we love this sweet treat. After all, you can't go wrong with sugary goodness, and donuts are full of this goodness. However, it seems as though they do things a little differently in New Hampshire. Instead of topping their donuts with icing and all kinds of weird and wonderful sprinkles, they like to put the fun in the dough instead. Yes, their donuts are made with cider, and it's been said that this not only gives a little kick in terms of the drink itself, but it also adds to the flavor. Have you ever had this food?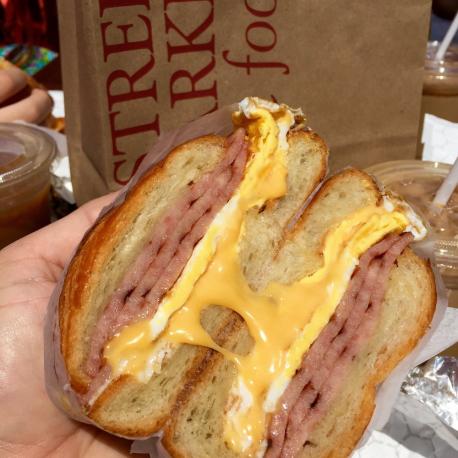 5. New Jersey – Taylor Pork Roll - There are very few people in this world who don't like ham, but it's fair to say that the people of New Jersey seem to love ham more than most. Of course, they don't just like any ol' ham. They have a particular fondness for Taylor Pork Roll, a brand of pork roll that actually hails from New Jersey. Gotta support the locals, haven't you? They normally eat this processed pork in a roll with all kinds of toppings, but it's the shape of the ham that really puts some people off. It's perfectly circular and seems a little too perfect in every way. However, most of the people in this state seem to love it, so you can't argue with them. Have you ever had this food?
01/18/2021
Food & Drink
2243
49
By: sarahzahm
Comments