Results for - Soup's on
2,710 voters participated in this survey
During the winter, I like to grab a blanket to keep cozy and warm, read a good book, and enjoy my favorite soup. Let your taste buds help you travel to different countries and sample some different recipes.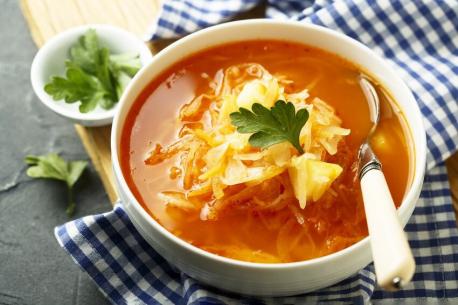 1. Sauerkrautsuppe (sauerkraut soup) Germany - A favorite dish in Germany, it can be made with plain sauerkraut, but is said to be better with sausage or bacon. German sauerkraut makes a better soup, since sauerkraut from the United States is made with vinegar, which destroys the cabbage's natural flavor. Have you tried this soup?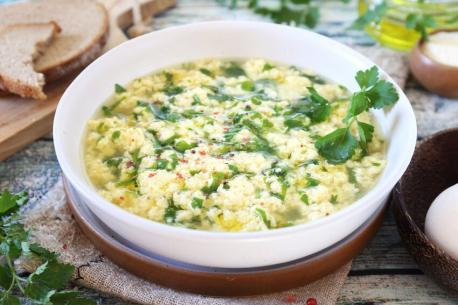 2. Stracciatella, Italy - This Italian egg drop soup features an egg and cheese mixture drizzled in a meat broth, forming strands or "rags" in the soup. "Stracci" is the Italian word for rags, and "stracciare" means to shred something. The soup is typically served on Easter but is popular in Italy year-round. Two different kinds are available, stracciatella gelato and stracciatella cheese. Have you tried this one or another version of egg drop soup?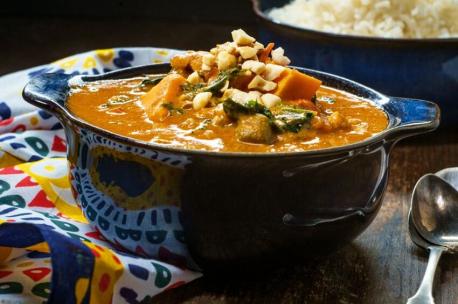 3. Maafe, Western Africa - This dish can be considered a soup, stew, and sauce all at the same time. It is a traditional meal of meat chunks in a peanut sauce, served with couscous or rice. It first appeared in Mali, but soon spread across West Africa because colonists were attempting to increase groundnut production. Today, maafe is made with lamb or beef, and soupier versions also include cabbage, peppers, and onions. Have you tried this soup?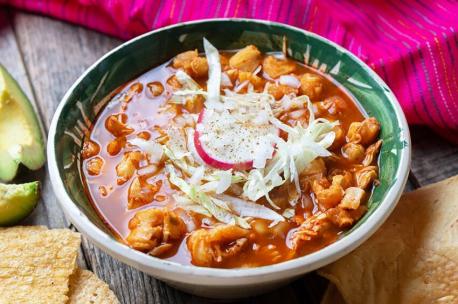 4. Pozole, Mexico - This traditional Mexican stew, is usually a mixture of pork, hominy (coarsely ground corn), garlic, and broth. Although the stew's exact history in Mexico is unknown, the original recipe is referenced in written accounts of the area by Spanish conquistadors. The original pozole was only served on special occasions by the Aztecs and other Mesoamerican indigenous peoples since corn was considered a sacred crop. Today, it is served all over Mexico and regularly at holiday celebrations. There are three variations: pozole rojo (red pozole with red salsa), pozole verde (green pozole with green salsa), and pozole blanco (white pozole without salsa). Have you tried this Mexican dish?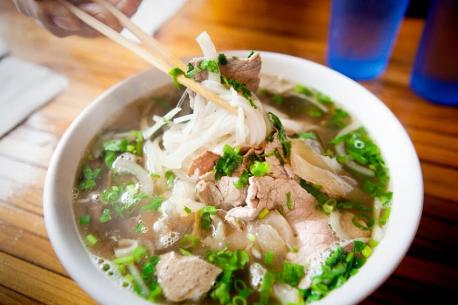 5. Pho, Vietnam - This quintessential Vietnamese noodle soup is pronounced like "fuh". It is believed to have originated in Van Cu, a village near Hanoi, and became popular in Vietnam in the early 1900's. When the French occupied Vietnam, they gave leftover scraps from cows slaughtered for steak to the butchers in Hanoi. The butchers used the scraps to enhance a popular water buffalo noodle soup using beef, and adding vermicelli instead of rice noodles. The new version became the modern-day pho, which was served by street vendors — popularizing the soup around 1930. Have you tried this one?
01/23/2021
Food & Drink
2710
49
By: prencyss
Comments