Results for - I Get Fries With A Little Help From My Friends
2,296 voters participated in this survey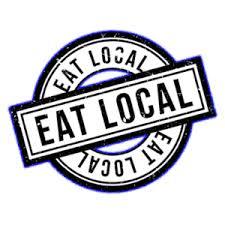 1. During the pandemic, as never before, it's so important to support local businesses. Restaurants have had a very tough time, relying on take-out and delivery but local customers have, for the time being, kept many of these places open during these tough times. One business that has been booming since last winter is food delivery services, like Uber Eats, Grubhub, DoorDash, Skip The Dishes and others like that. Have you used any food delivery service to have restaurant meals delivered to you during the last year?
Yes, have used a food delivery service
Yes, but I did even pre-pandemic
Did not take out any food during the last year
Restaurants in my area have never been closed for eat-in
2. Uber Eats has launched a campaign aimed at both supporting local restaurants and establishing themselves in the market place as your first choice for food delivery. They've launched Eat Local— $20 million in support efforts over the next six months to show up for their partners as they continue rising to the challenges of the ongoing pandemic. They are encouraging the whole country to join in the effort, and to Eat Local however they can. And, they've brought in some friends to help raise awareness: Mike Myers and Dana Carvey's beloved Wayne's World characters. Their first ad premiered on Super Bowl Sunday. Did you see this ad?
3. The second ad dropped on Wednesday, February 3, and they are joined by a special celebrity guest, Cardi B, who gets totally into their whole vibe with a crazy outfit change challenge and her own custom Garth get-up. Of course, they urge their viewers to Eat Local . Did you see this second ad?
4. After debuting the characters in a series of wildly popular Saturday Night Live sketches, Myers and Carvey teamed up for the 1992 Wayne's World film -- which spawned an iconic scene in which they rock out to Queen's "Bohemian Rhapsody" -- as well as 1993's Wayne's World 2 sequel. Were you a fan of Wayne's World and these two iconic characters?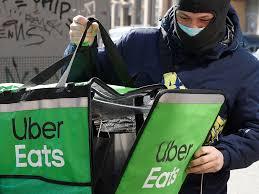 5. Food delivery services have been heavily criticized for taking too much of a cut meaning less for restaurants, and some have countered by offering reduced delivery fees or none at all. Just like any delivery service, food services also need to make a profit, which makes for a difficult situation. Also, many food delivery services, where their drivers rely on tips, say many customers either tip sparingly, or not at all. If you use a food delivery service have you ever:
Been charged for a food order, but not received it
Been delivered the wrong order
Been delivered an order that appeared to have been "sampled"
Been charged twice for one order
Do not use food delivery services
03/05/2021
Food & Drink
2296
48
By: Harriet56
Comments