Results for - Cereal Boxes: A Marketer's Dream
2,265 voters participated in this survey
Personally, I have always been more into oatmeal, but honestly cannot recall a time in my life when there wasn't at least one box of cold cereal in the house.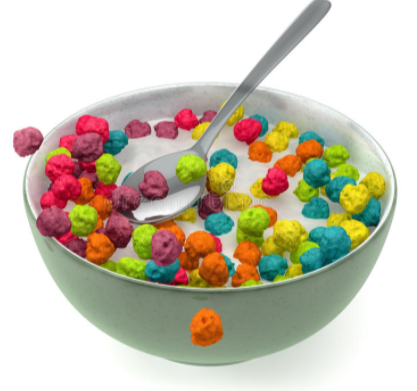 1. Once upon a time, cereal often included a prize in the box- a brilliant marketing tactic. Mom naturally objected to our digging around in the cereal looking for it, but as kids, our big concern was who got to claim the toy. Did you ever want a certain cereal because of the prize?
2. The same mom who objected to kids sticking their hands in the cereal also had a "No Books at the Table" rule. So, I read the cereal box instead. A habit which continues even today. Those puzzles and games on the back of the box were mildly entertaining and were surely meant to build brand loyalty. Is the cereal box a part of your morning reading?
3. And who can forget collecting box tops for prizes! You sent those off with coins taped to the order form for Ye Olde S&H, then waited breathlessly for your Flintstone Coloring Mat to arrive. Did you ever send off for a box top special offer?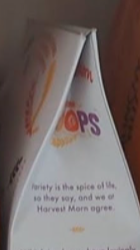 4. Last spring, a Tik Toc video demonstrating a life changing hack for closing cereal boxes went viral. Can't say that this helped sell cereal, but have no doubt it sent new viewers to Tik Tok. Have you ever used this method for closing a cereal (or similar) box?
5. Some Big Cereal companies have recently changed the boxes- making them taller and skinnier but keeping the front the same size. Why? Coaxing us to fit one more box of cereal into our pandemic pantries? An optical illusion so we think we're getting more? I haven't a clue. But I do know it's a challenge reaching the top of these taller boxes and that nifty folded top at least gives me a fighting chance at grabbing hold. Have you noticed the changes in the cereal boxes?
05/19/2021
Food & Drink
2265
49
By: Desk
Comments