Results for - How to eat sushi: Tips for eating like a Tokyo local
3,105 voters participated in this survey
In theory, sushi is a simple thing to be enjoyed in almost any way you like. Eat it standing or seated, with fingers or chopsticks, dipped in soy sauce, mixed with wasabi, swallowed in one mouthful or more. However, if you want to eat it like a Tokyo local, remember that sushi etiquette changes with the setting.- CNN Travel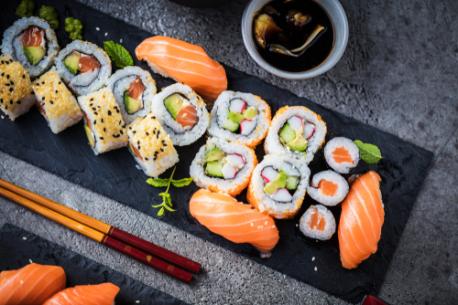 1. Do you like sushi?
I have never had it but would like to try it
I have never had and am not interested
2. If you do not like sushi, why not?
I don't like nori (dried seaweed around the roll)
3. Chopsticks are optional and a lot of locals eat their sushi with their hands. If you eat sushi, do you typically use chopsticks?
4. One of the tips on how to eat like a local says not to mix wasabi in the soy sauce unless you are eating sashimi (just the raw fish alone). Do you mix wasabi in your soy sauce?
Yes but only when eating sashimi
5. Another tip says to dip the sushi fish first into the soy sauce. Do you do this?
6. If you go out to enjoy sushi, which do you usually go to?
09/19/2021
Food & Drink
3105
31
By: Tellwut
Comments