Results for - 1 in 5 parents say their kids eat more fast food during the pandemic, poll finds
2,973 voters participated in this survey
For some families, the pandemic has thrown a wrench in healthy eating plans due to stress from remote work, e-learning, money problems, sickness and more.- CNN Health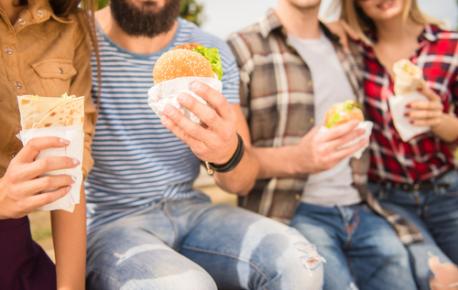 1. 20% of parents said their family has had fast food more often, according to a new poll published Monday. Have you eaten more fast food than usual during the pandemic?
2. When ordering fast food, 88% of parents let their child choose what they wanted and few parents read the nutritional information, the report found. If you have kids, do you usually let them choose whatever they want when getting fast food?
3. Do you typically look at the calories or nutritional content of fast food before you choose what you want?
4. Since the pandemic has started, have you sat inside a fast food restaurant to eat?
09/24/2021
Food & Drink
2973
36
By: Tellwut
Comments