Results for - This survey is about customer service IE how to get more of it and of better quality. I have a friend who is a magnet for bad service yet my wife and I are the opposite. We typically get good service such as when eating out or shopping. Luck or strategy?
2,323 voters participated in this survey
An old man sits in a rocking chair on his porch overlooking main street. A stranger gets out of his car and approaches the old man. "I am thinking I might like to move to this town, what kind of town is it?" The old man replies "Well what is it like in your current town?" The stranger replies."I hate it there, people are mean to each other, there is no civic pride, nothing ever seems to get done and I can't wait to leave it." The old man replies. "I think you will find this town very much like that.." The stranger drives on out of town The next day another stranger approaches with the same question. The old man asks him the same one in reply "Well what is it like in your current town?" The stranger replies."I love it there, people are kind to each other, there is a lot of pride, we all pull together to get things done and I hate that I have to leave it." The old man replies. "I think you will find this town very much like that." In other words we create our own environment and quality of life. Can we do the same with customer service? Here are some tips and please share if you have any. This is Part 1 - Eating out.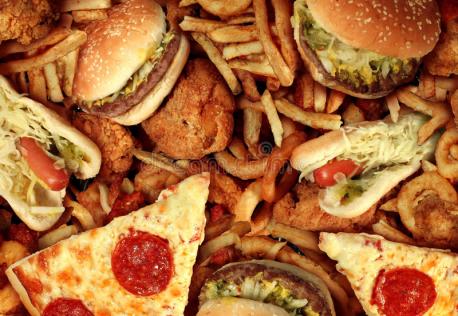 1. Tip #1. Ordering in a fast food outlet. I always change one ingredient in my order (e.g. no pickle, or extra pickle) so that it gets made fresh rather than fast. No soggy bun, grey patty, no cold and tasteless slop. My burger is usually worth the extra wait. I do the same with other types of fast food outlet. Do you have any other tips?
I don't expect fast food to taste good.
I want it fast and am not prepared to wait.
I am quite happy with a meal from an assembly line.
Ordering fast food - any tips?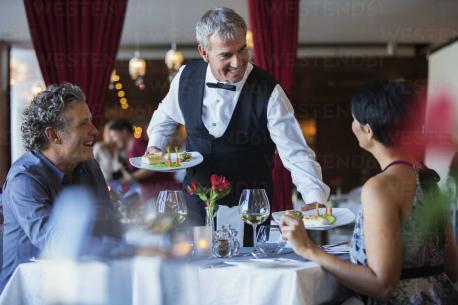 2. Tip #3 When eating out at a restaurant always act as if you have eaten there before even if this is your first time. Ask for the same table you had the last time you were there (e.g. over by the window). Most restaurants will welcome you back and start going the extra mile for you. Repeat customers are what keeps the restaurant in business.
I usually accept whatever table they give me.
My usual restaurant doesn't value my business.
If I get bad service I don't go back (and I post a negative review)
What makes your favorite restaurant your favorite?
The food
The service makes a restaurant for me.
good ambiance, not overly crowded, have waiters, good tasting food of course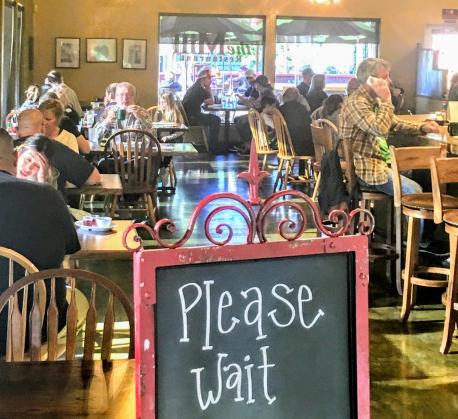 3. Tip #2. When eating out service is even more important If you know the name of the manager make sure staff knows you do, especially if you have to wait for a table. For example "Is Terry on tonight? Tell him/her Davkar says Hi." If you don't know the name you can always pick a generic name like "Pat" and then feign forgetfulness when the staff member tells you the manager's actual name is Leslie. As you wait for your table look for names on badges and use them. Staff (anyone) likes to be greeted by name just like you do. Don't be anonymous and invisible.
Staff and management change all the time so I don't need to know their names.
Waiting more than 30 minutes for a table is just part of eating out.
If I have to wait too long I just leave (and provide a bad review)
Interacting with management and staff - any tips?
Treat them as you would want to be treated.
Understand that the manager is constantly 'putting out fires' and sympathize.
Be engaging and nice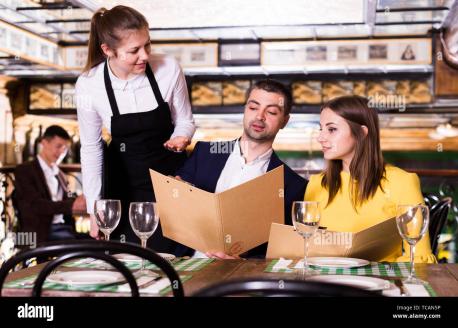 4. Tip #4 Now you are at your table and your server arrives. Set yourself up for good service by greeting the server with a smile and their name even before they greet you. Try the following. "Hi Pat. I'm so glad you are looking after me today. You gave me great service when I was here the last time. How have you been?" Treating staff with kindness gets better service than treating them like servants. Make sure to tip accordingly.
Staff are interchangeable Why get to know them?
I am there to eat, not to chat with staff.
Staff are looking after other customers more important than me.
How do you feel when you are greeted by name?
Feels good
I don't like it
Respected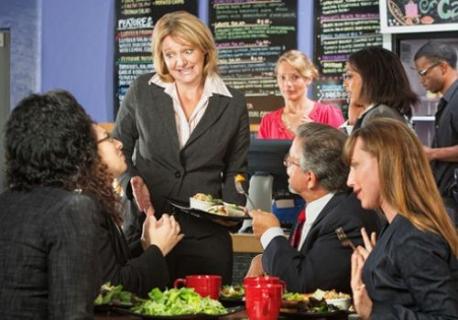 5. Tip #5 If you get good service tell everyone including the manager and leave a positive review online. Don't be shy about leaving your name on a positive review. I have received personal call backs, gifts and discounts by doing that. If you get bad service talk to the manager for sure and give them a chance to make it right. If you get bad service next time remind the manager of your previous conversation. Three strikes and they are out! But the bottom line is, if you want the business to stay in business, help them out by giving a review.
I only leave reviews if I get bad service.
I only talk to the manager if I get bad service.
If I get bad service I leave and tell everyone about my experience.
How do you handle bad service?
Have a talk with the manager
Never had bad service
It really depends on what was the cause of the bad experience, on how I would handle it.
05/05/2022
Food & Drink
2323
43
By: DavKar
Earn Rewards Live
Comments