Rewards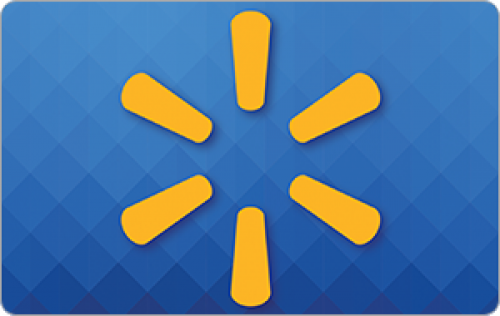 Amazon gift card
Take surveys and collect rewards from the industry-leading e-commerce website, Amazon.com, Via "amazon gift cards". The more you take or create survey, larger the amazon gift card you earn.
Results: The History of Chocolate * Part Six * Rogers Chocolates with the first chocolates made in 1885 by Charles "Candy" Rogers in the back of his grocery store in Victoria, B.C.,
Rogers' creates premium chocolates with a history. From chocolate bars to themed occasion assortments and sugar-free options, they cover all bases and even ship worldwide.
1.
1.
Son of a Massachusetts farmer, Charles "Candy" Rogers moved to Victoria B.C. in 1885. He very quickly established a "green grocery" on the west side of Government Street, across from the location he would later develop into the iconic heritage store we call home today. Alongside the fruits and vegetables, Charles sold chocolates that were imported from San Francisco. He married a local girl, Leah Morrison and with tourists and locals buying up their sweets as fast as they could stock the shelves, Charles decided to begin making the chocolates himself. Are you surprised that Charles Rogers started his Chocolate Sales with imports from San Francisco?
2.
2.
Rogers had unexpectedly found his niche. "Charles found that the chocolates were more popular than anything else he sold in the store," says Sonia Edwards, marketing manager at Rogers' Chocolates Ltd. From then on, Rogers produced only chocolates. His very first and original creation, the Victoria Cream, quickly became a local favourite and thus began his career as Canada's first chocolatier. While he developed his skills over a steamy cauldron in the backroom, Leah worked hard out front managing the retail store. Together they built a thriving business in the heart of British Columbia's capital city. Have you ever been to Victoria, BC?
3.
3.
Charles Rogers passed away in 1927, at the age of 73. By this time his chocolates were the choice of visitors from around the globe. Leah soon sold the business the company today is owned and operated by local families committed to using all fair trade chocolate in their products. Leah Rogers focused her efforts to support her church as well as the less fortunate in her community. Leah passed away in 1952 at the age of 88. There are no members of the Rogers family still involved in the business. However, the legacy of Leah Rogers lives on through the company's commitment to helping the communities that have been so important to Rogers' success over the years. "We like to get involved in projects that provide direct support to our local communities," CEO Larry Sullivan says, Do you like buying products that support a cause?
4.
4.
Today, their legacy lives on, using many of the same recipes that Charles Rogers delighted his customers with in 1885," says Sullivan, noting that modern manufacturing methods are used to meet a larger customer base. Cornell Idu, the company's master chocolatier, is instrumental in ensuring the original recipes are honoured. Their Heritage Store, 10 other retail locations, and in the lives of loyal customers who understand the magical quality of carefully made, premium chocolates with a history. The company has expanded over the years, but Sonia Edwards says it took almost 100 years before major changes occurred in the 1980s, when more stores, resellers and wholesalers were added. Besides its heritage location, Rogers' Chocolates stores can be found in Oak Bay, Sidney and a factory outlet in Victoria, and in Vancouver at Granville Island, Gastown and Park Royal. There is also one store in Whistler. Have you ever been to.....
Granville Island in Vancouver
11%
Park Royal in North Vancouver
5%
Other (please specify)
1%
5.
5.
Rogers and Guittard Chocolate have partnered to develop a program known as, "Cultivate Better Cocoa" by directly investing in farming communities that grow the cocoa used to make their chocolate. While ensuring that all of their investments are consistent with their overall objectives of sustainable, environmentally sensitive and third party-certified cocoa. Supporting and contributing to healthy families, educated communities, diversified incomes and sustainable practise initiatives. The three objectives are: Empower Prospering Farmers, Inspire Thriving Communities, and Encorage Environmental Preservation. Cargill is one of the largest commodity trading and distributors in the world. Were you aware of Cargill prior to this survey?