Results for - Doctors Say Hot Dogs Are As Dangerous For You As Cigarettes.
1,588 voters participated in this survey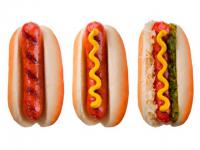 1. Do you hot dogs?
2. Americans eat an estimated 20 billion Hot Dogs per year, and according to the American Meat Institute on a single July 4 day alone, Americans eat 150 million Hot Dogs. How often do yo eat hot dogs per month?
Every day, I/we love Hot Dogs.
I only eat them once in a while.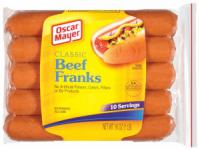 3. Hot Dogs are very toxic, unhealthy processed meats; The dangers are real and significant, eating a hot day every day can increase your risk of colorectal cancer by 21 percent. And yes it's as bad for you as smoking. Experts, and Nutritionist's are saying that "A hot dog a day could send you to an early grave". Also processed meats like hot dogs can increase your risk for diabetes, heart disease, and various types of cancers. Do you have any of these health conditions if you eat Hot Dogs??
I'm not to sure if I have any of these conditions.
4. So what's really hidden inside of your Hot Dogs that your eating? These are the unlabeled toxic ingredients, (and gross things found in your Hot Dogs) that are in America's favorite Hot Dog brand (Oscar Mayer, Classic Beef Franks) which one's did you know about??
BENZENE HEXACHLORIDE, Carcinogenic.
HEPTACHLOR, Carcinogenic, neurotoxic, reproductive toxin; xenoestrogen.
HEXACHLOROBENZENE, Carcinogenic, neurotoxic; teratogenic.
LINDANE, Carcinogenic; neurotoxic, damage to blood forming cells.
HORMONES: Carcinogenic and feminizing.
ANTIBIOTICS: Some are carcinogenic, cause allergies and drug resistance.
NITRITE,(labeled ingredient) Interacts with meat amines to form carcinogenic nitrosamines, which are a major risk factor for childhood cancers.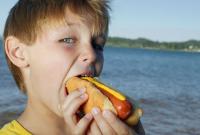 5. Hot Dogs are linked to leukemia, and brain tumors and research, and other recently- completed studies stated, and proved that children who eat more then 12 hot dogs a month develop childhood leukemia more then nine times as often as normally expected. Did you know this horrible fact?
6. Children born to mothers who eat at least one hot dog a week during pregnancy have double the normal risk of developing brain tumors as do children whose fathers ate hot dogs before conception. Did you know of this??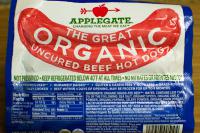 7. Children who ate hot dogs once a week doubled their chances of brain tumors; twice a week, they tripled it. How about this one??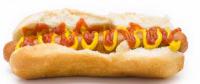 8. The children of men who ate franks often had an 11 times greater risk of leukemia then normal. Have you heard about this crazy fact??
9. And kids who ate the most ham, bacon and sausage had a tripled risk of lymphoma. Do you feed your kids a lot of ham, bacon, and sausage?
They eat it only sometimes.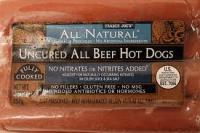 10. There's a quote that goes like this; "Hot dogs, like cigarettes, should come with a warning label that helps racing fans and other consumers understand the health risks" Are you going to start and limit the hot dogs you consume, and feed your children?
Yes, I'm going to start limiting the amount of hot dogs we eat.
Maybe, if I can afford it.
11. Will you start buying all natural hot dogs or organic hot dogs to keep you, and your family healthy?
11/30/2013
Food & Drink
1588
60
By: NATALIE1
Earn Rewards Live
Comments