Results for - Japanese Pocky
1,711 voters participated in this survey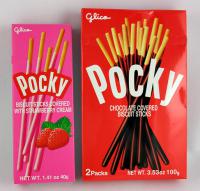 1. Have you ever heard of Japanese pocky, a packaged snack make with small breadsticks dipped in a flavored coating?
2. Have you tried pocky before (and did you like it)?
Yes, and I did not like it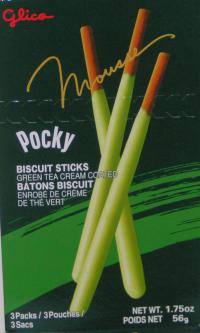 3. Which of these pocky flavors sound interesting to you (or which do you like, if you have tried them)?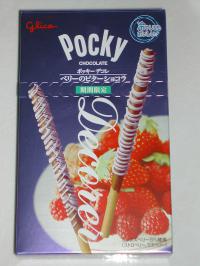 4. Have you tried (or would you try) any of these gourmet pocky flavors?
Limited editions, such as cookies & cream, banana chocolate, corn on the cob, marble royal milk tea, etc.
Decorer pocky (covered in layers of cream with decorative icing)
Mousse pocky (exclusive pocky with a whipped, mousse-like icing)
Dessert pocky: tiramisu, double chocolate, marron white, strawberry shortcake, orange, or chestnut
Pretz: a pocky variation that has flavors such as salad, pizza, or tomato
I would try all of the above
None of them sound appealing to me
5. If you have not tried pocky, are you familiar with any other Japanese snacks or candy?
10/06/2015
Food & Drink
1711
24
By: GossamerDoll
Earn Rewards Live
Comments