Results for - 13 Unbelievable Pepsi Flavors from Around the World
1,749 voters participated in this survey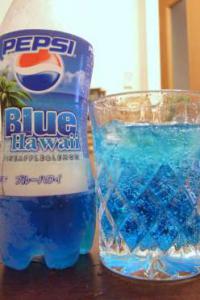 1. Here are the 13 Unbelievable Pepsi flavors. Have you heard of the names or tasted any of these by chance?
Pepsi Ghost from Japan 2015: possibly pumpkin, chocolate, marshmallow and candy corn mixed flavors. There's no word whether Pepsi will ever reveal what the limited-edition drink is supposed to taste like.
Pepsi Blue Hawaii from Japan in 2008: pineapple-lemon flavored soda.
Pepsi Dry from Japan in 2011: a sharp, "non-sweet" soda (referred to as a weak RC cola).
Pepsi Fire and Ice from Thailand in 2004: Pepsi Fire is a cinnamon-spiced soda, and Pepsi Ice is a minty blue drink.
Pepsi Mint and Lemon from Japan: currently sells nationwide.
Pepsi Ice Cucumber from Japan in 2007: it's just a carbonated twist on spa water.
Pepsi Caribbean Gold from Japan in 2011: a Mexican fruit that's known for its peach-pear-vanilla-caramel flavor and custardy texture.
Pepsi Ginga: was meant to capture the flavors of Brazil with its citrus-infused soda.
Pepsi Pink from Japan last Fall: it is meant to taste like strawberry milk.
Pepsi Shiso from Japan in 2009: a herb-flavored soda (cinnamon-like zing).
Pepsi Salty Watermelon (Japanese Pepsi) Winter 2012: the drink is a carbonated, watered-down watermelon juice.
Pepsi Kick from Mexico: is the classic soda with an extra jolt of caffeine, much like Pepsi Max in the U.S. The only difference is it has a stronger ginseng flavor.
Pepsi White: labeled "Pepsi & Yogurt" flavor. The cloudy beverage was compared to a less-sweet cream soda with a slight, baking soda taste.
I am familiar with some of these Pepsi names.
I have never tasted any of these Pepsi sodas.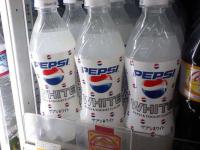 2. If you have not tried any of these "Unbelievable Pepsi" products, would you like to try any of the "Current Flavors"?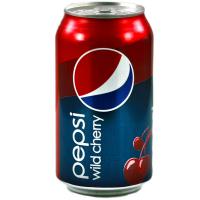 3. Do you drink Pepsi?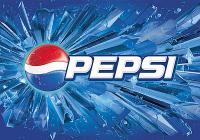 4. Do you prefer the regular Pepsi products such as (Pepsi, Diet Pepsi, Cherry Pepsi, ect.) over the novelty sodas from Around the World?
11/10/2015
Food & Drink
1749
29
By: msrcms
Earn Rewards Live
Comments