Results for - Thanksgiving Menu - Then and Now
1,698 voters participated in this survey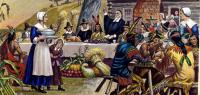 1. The Pilgrims of Plymouth Colony and 90 Wampanoag tribe members shared the first Thanksgiving feast in 1621 - which of the original menu items have you ever eaten on Thanksgiving ?
Wildfowl (duck and goose)
Shellfish (lobster, clams, mussels)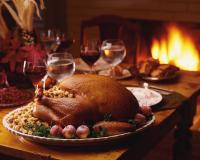 2. Today's Thanksgiving meal menus are quite different - which of these main courses have you eaten ?
Tofurkey or other non-meat entree
11/24/2015
Food & Drink
1698
12
By: jksurvey8
Earn Rewards Live
Comments