Results for - Life Hack Toaster Tip
1,525 voters participated in this survey
1. Here's why you shouldn't believe everything people post to Facebook. A 66-year-old British woman named Suzanne Dale saw a tip on Facebook that claimed to be an effortless way to make the perfect grilled cheese. Have you seen this tip on Facebook?
2. The tip advises to stop using the trusted method of cooking the cheese-topped bread and instead to roll a toaster sideways and slot it in. Dale thought it would save her time when she tried the trick last Wednesday -- but her toaster suddenly burst into flames. Have you ever had a toaster start on fire?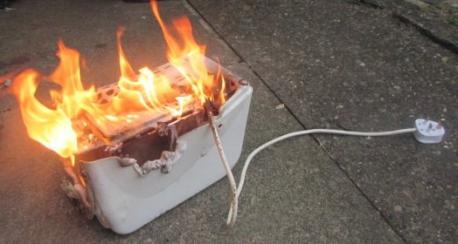 3. As smoke filled the kitchen in her home she quickly threw the appliance out the window and snapped an image and uploaded it to Facebook. It's not clear what exactly caused the appliance to catch fire, but local fire crews later issued an official warning. "Trying to make cheese and toast in a toaster is an extremely bad idea and can cause a devastating fire in the kitchen," a Greater Manchester Fire Service spokesman said. Would you have tried this technique in the toaster to save time?
11/29/2015
Food & Drink
1525
39
By: sarahzahm
Comments