Results for - Fat Tuesday
1,970 voters participated in this survey
Fat Tuesday and no it's not Fat Shaming!
1. Have you ever heard of Fat Tuesday?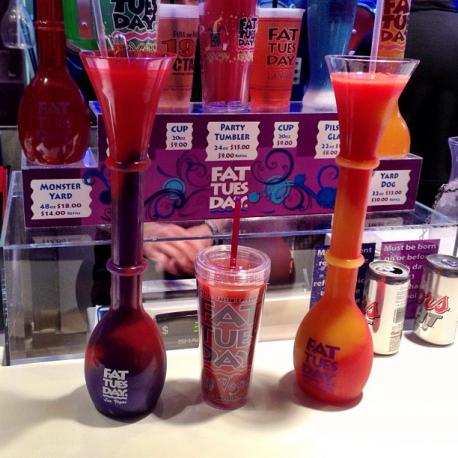 2. Fat Tuesday is a place where you can buy drinks that can hold up to 48 ounces and are served in tall glasses, is that something you would consider doing?
3. My husband and I brought back a few of them when we went to Las Vegas, and I was surprised to learn that you are allowed to carry your alcoholic drink while walking around the Strip in Vegas, were you aware of this?
4. Do you have a Fat Tuesday in your town/city?
5. We enjoyed going, but I didn't think the alcohol content was worth price of $14 we paid for each drink, would you recommend it to a friend?
12/01/2015
Food & Drink
1970
34
By: BelLise
Earn Rewards Live
Comments