Results for - The Power of Purple Foods
1,134 voters participated in this survey
Purple Health Food Benefits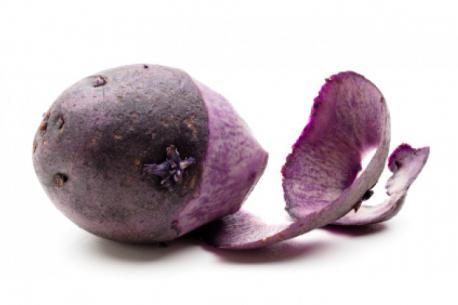 1. "Purple Foods" contain anthocyanins, which are health-promoting chemicals that help protect cells and heal your body. Research also suggests they play active roles in promoting eye and heart health, and decreasing cancer cell proliferation. Did you know these facts?
2. Keep in mind these are not all of the purple foods listed, but these are the most powerful & beneficial purple foods! Which purple foods do you like to eat?
3. Here are the health benefits of these particular purple foods, which facts are you familiar with?
Purple Carrots: are high in anthocyanins & pro-vitamin A carotenoids (powerful antioxidants). May also help with weight management & glucose control.
Purple Cauliflower: has antioxidants & sulfur compounds that help your body get rid of the toxins that can damage cells & increase the risk of cancer.
Plums: good source of vitamin C (which can help with iron absorption). Also a good source of vitamin A, vitamin B2 & potassium. Also a good source of dietary fiber.
Prunes: Regular prune consumption may decrease blood pressure & LDL (the bad) cholesterol.
Purple Potatoes: These potatoes are also a good source of complex carbohydrates, potassium, vitamin C, folic acid & iron.
4. If you do not eat these purple foods, will you be adding them into your weekly eating habits (diet) after reading this survey?
12/28/2015
Food & Drink
1134
20
By: msrcms
Earn Rewards Live
Comments