Results for - Vodka bottle filled with water
2,860 voters participated in this survey
A Canadian couple purchased a plastic bottle of Smirnoff vodka from their local liqor store, to find out that it had been refilled with water and returned to the store. LCBO spokesperson, Keeley Rogers said that "Under LCBO policies and procedures, our retail store employees are instructed not to shelf a product that has been opened, damaged, or appears to have been compromised. We are revisiting our policies, procedures and training regarding return-to-stock based on recent events.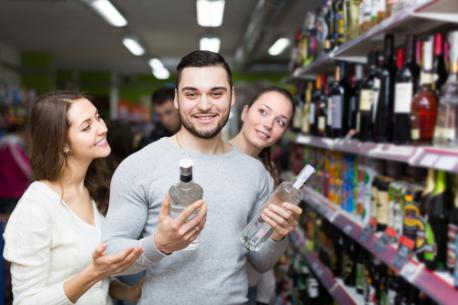 1. Are you familiar with this news story?
Yes, I am familiar with this news story
No, I am not familiar with this news story
2. Do you purchase alcohol from liquor stores?
3. Are you shocked that someone would return a bottle of vodka that they filled with water?
4. Are you less likely to purchase vodka in plastic bottles after this story?
01/19/2016
Food & Drink
2860
44
By: Tellwut
Comments