Results for - High Five For McLiteracy!
1,635 voters participated in this survey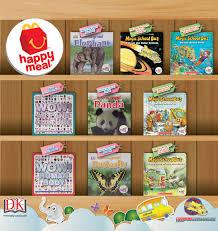 1. Partnering with Reading is Fundamental, McDonald's in the U.S. began giving out books instead of toys Tuesday, February 2. The books will be served along side their Happy Meals instead of the usual toys until February 15, in an effort to promote literacy. Giveaways include Michael Bond's "Paddington" and "Valentine's Day, Mouse". This is not the first time McDonald's has given away books. Do you think this is a good initiative on McDonald's part?
Love it! Anything to promote literacy
No, don't mess with the Happy Meal toys!
Never eat at McDonald's and this will not change my mind
2. Do you or someone in your family collect Happy Meal toys?
3. In 1979 McDonald's rolled out the U.S.'s first Happy Meal. It was circus-wagon-themed and came with the standard hamburger or cheeseburger option, as well as French fries, cookies, a soft drink and — of course — a toy. Upon opening their meal, kids got either a "McDoodler" stencil, a "McWrist" wallet, an ID bracelet, a puzzle lock, a spinning top or a McDonaldland-character eraser. Do you remember wanting to go to McDonald's BECAUSE of the toy?
Yes, and it was by far the best part of the meal
Yes, but I went for the food too
No, only went for the food--did not care about the toy
Went to McDonald's but did not get Happy Meal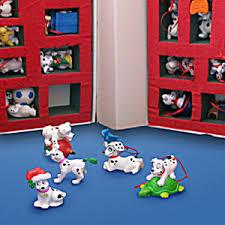 4. Some toy give-a-ways with fast foods are actually worth lots of money. In 2009, 11 year old Luke Underwood from the U.K. sold his 7,000 McDonald's toy collection for over $10,000. Are you in possession of any of these valuable kids' meal toys, or know someone who perhaps is?
McDonald's Furby Happy Meal Toy Set (1999) -- all 80 toys in original packaging worth $899.99
Burger King's Star Wars "Complete the Saga" Toys (2005) -- all toys in series worth 68.95
McDonald's Disney 101 Dalmatians Collector Box Set (1996) -- complete set worth 99.99
Hardee's "Peanuts: A Charlie Brown Christmas" Toy Set (2002) -- all 4 worth 29.99
Wendy's "The Jetsons Movie" Toy Set (1990) -- complete set worth $60
McDonald's Diener Keshi Lot (1979-1981) -- complete set worth $400
McDonald's TY Beanie Baby Toy Set (1997) -- all 10 unwrapped worth $369
Burger King "The Simpsons" Spooky Light Up Toy Set (2001) -- complete set worth $80
Burger King Rugrats Go Wild (2003) -- complete set worth $60
Burger King "The Simpsons" Tree House of Horrors (2011)-- complete set worth 34.99
02/08/2016
Food & Drink
1635
24
By: Harriet56
Earn Rewards Live
Comments