Results for - Ewww....Edible Insects!
1,851 voters participated in this survey
WARNING (images included) - this survey might not be for everyone, a strong stomach might be required!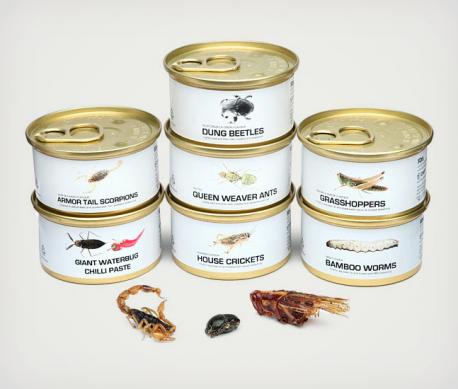 1. As any good Entomophage (eater of insects) knows, these bugs are more than just pests; they're what's for dinner! In many cases people started eating these insects out of necessity, but these days they have become a delicacy. Did you know that a Entomophage is a eater of insects?

2. Oven-Baked Tarantula - A unique Cambodian delicacy, tarantulas were originally consumed only during plagues but have since become standard fare. Tarantulas come pre-baked. Simply remove fangs and eat warm. Could you eat a oven-baked tarantula?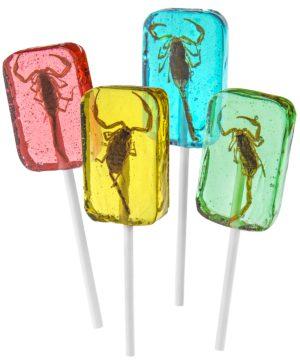 3. Scorpion Suckers - These harmless California scorpions are encased in a delicious candy coating. According to the listing, scorpions, which are technically arachnids, not insects, are a major food source in many parts of the world. Would you be willing to try one of these scorpion suckers?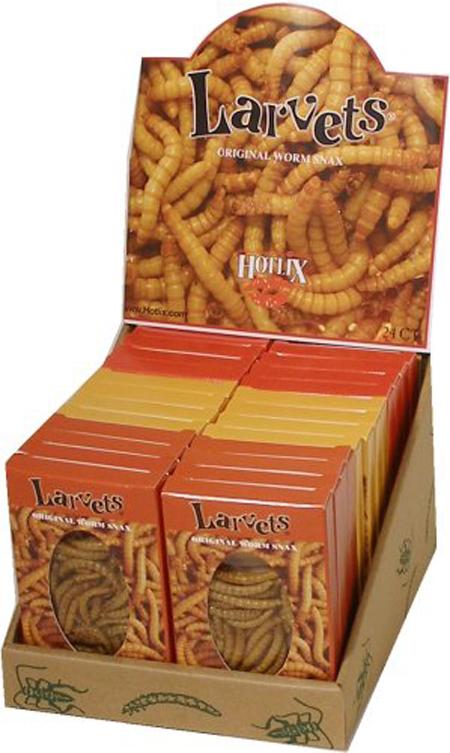 4. Larvets Worm Snacks - These crunchy worms are baked and come in a variety of flavors including BBQ, Cheddar Cheese, and Mexican Spice. Would you buy these flavored worm snacks?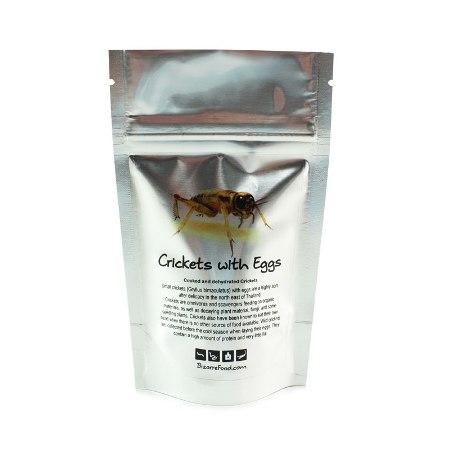 5. Pregnant Crickets - In the northeast area of Thailand, crickets laden with eggs are considered a tasty snack. These crickets are caught and flash-frozen in the wild then cleaned, cooked, and lightly salted. You can buy a bag of ready-to-eat pregnant crickets for less than $6.00. Would you spend $6 for a cricket snack?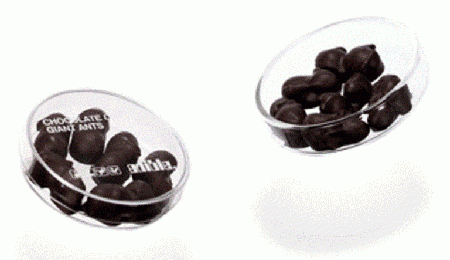 6. Chocolate-Covered Giant Ants - These Giant Queen Leafcutter ants are bathed in decadent Belgian chocolate. Their taste is described as "nutty" and they are said to boost the immune system and give those who eat them extra energy. Would you eat chocolate covered ants to boost your immune system?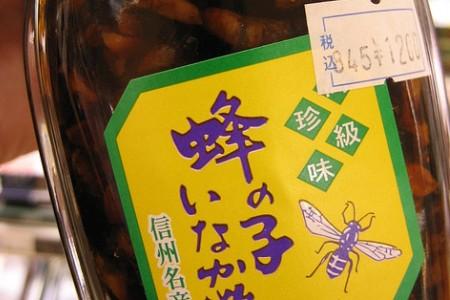 7. Very last question - which countries are you familiar with that actually eat bugs?
02/16/2016
Food & Drink
1851
57
By: SmokeyandBandit
Earn Rewards Live
Comments