Results for - Best Foods to Eat for Breakfast
1,832 voters participated in this survey
Eating a healthy breakfast daily.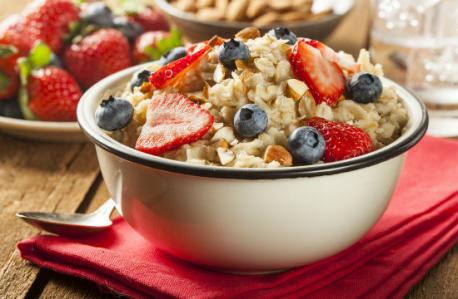 1. Do you start your day off right by eating breakfast?
2. What healthy foods or drinks do you prefer to have for breakfast?
Oatmeal (oats are rich in omega-3 fatty acids, folate and potassium).
Greek Yogurt (loaded with calcium).
Bananas (one of the best sources of resistant starch).
Strawberries (contains your full recommended daily intake of vitamin C, folic acid and fiber).
Grapefruit (is hydrating, filling, and packed with immunity-boosting antioxidants).
Blueberries (has the highest concentrations of antioxidants known as anthocyanins).
Raspberries (they are high in fiber, vitamin C and vitamin K).
Tea (black, green or white provides antioxidants).
Orange Juice (store bought is fortified with vitamin D).
Whole-Wheat Bread (contains more fiber and nutrients than white bread).
3. Do you think skipping breakfast can set you up for overeating later-on in the day?
03/20/2016
Food & Drink
1832
28
By: SmokeyandBandit
Comments