Results for - Are you a fan of cretons?
1,858 voters participated in this survey
Our Canadian members are probably aware of what cretons are but I am providing some information & a picture for anyone who might not be familiar with this food. Cretons is a pork spread containing onions & spices. My mom has always made it & it was something we grew up with. We eat it plain on toast or with mayo as a sandwich. In some places you can buy it.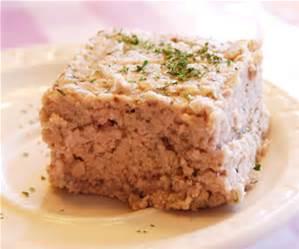 1. Do you like eating cretons?
2. Do you make it yourself or buy it in the store?
3. Are there any special ways you prepare or eat it?
4. If you haven't tried it, would you?
5. Do you have any culturally traditional foods, usually uncommon to others, that your family prepares?
03/29/2016
Food & Drink
1858
55
By: FLAHONEY33
Comments