Results for - Favorite Pasta Meals and Facts
1,757 voters participated in this survey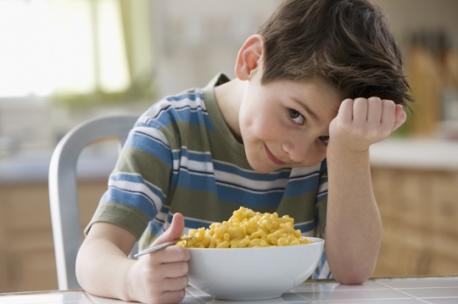 1. Do you like to eat pasta?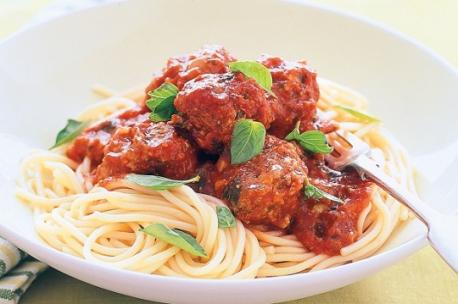 2. What is your favorite type of pasta meals?
Spaghetti (with or without meatballs)
Lasagna (meat or vegetable)
Linguine with Shrimp Scampi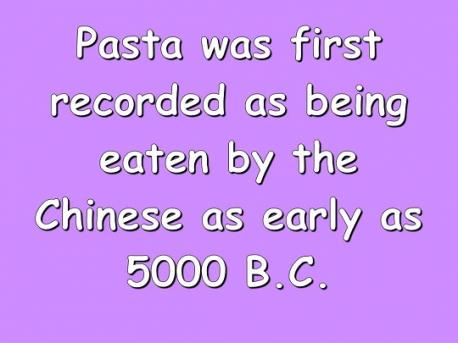 3. Which pasta fun facts facts are you familiar with?
The Chinese are on record as having eaten pasta as early as 5,000 B.C.
The first American pasta factory was opened in Brooklyn, New York, in 1848, by a Frenchman named Antoine Zerega.
Thomas Jefferson is credited with introducing macaroni to the United States.
To cook one billion pounds of pasta, you would need 2,021,452,000 gallons of water - enough to fill nearly 75,000 Olympic-size swimming pools.
Most pasta is made using wheat products mixed with water. Other types of pasta are made using ingredients such as rice, barley, corn, and beans.
Most pasta is cream-colored, but some is made using spinach making it green, red pasta that is made using tomato, gray pasta that is made using squid ink, and some pasta is called "cellophane" because it becomes transparent when cooked.
The average person in Italy eats more than 51 pounds of pasta every year. The average person in North America eats about 15-1/2 pounds of pasta per year.
There are more than 600 pasta shapes produced worldwide.
04/22/2016
Food & Drink
1757
19
By: SmokeyandBandit
Comments