Results for - Cannabis: Did You Know?
2,036 voters participated in this survey
Cannabis use is a skyrocketing trend in our society; it's now considered good for everything from recreational use to a cure all medical treatment to being a sustainable resource.
1. There was a time when many people were condemning the plant, insisting that it was very bad for you, as well as negatively judging cannabis advocates. Now that the plant is showing to have uses, we're experiencing a rebound effect where previously repressed people are defensive about hearing anything critical about cannabis. This 'black and white thinking' on both sides has been playing a huge part in all the intense arguments for and against pot. Have you noticed this happening?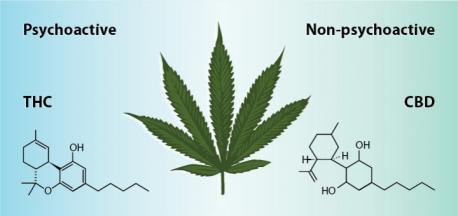 2. Society has started to acknowledge that there's a lot to be explored in regards to the good qualities of Cannabis. There are two main components in it being studied and used medicinally: THC & CBD. Did you know this?
No / I didn't know it had medical uses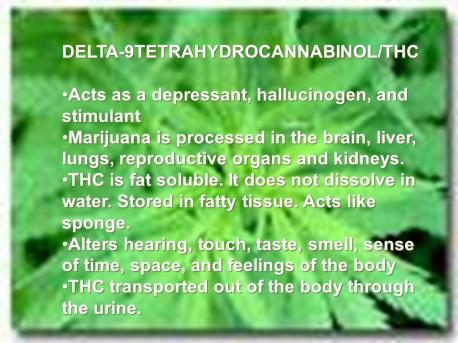 3. The THC component, which gets you stoned, makes part of the Cannabis drug classification a Psychoactive Hallucinogen (Not the CBD). Were you aware of this?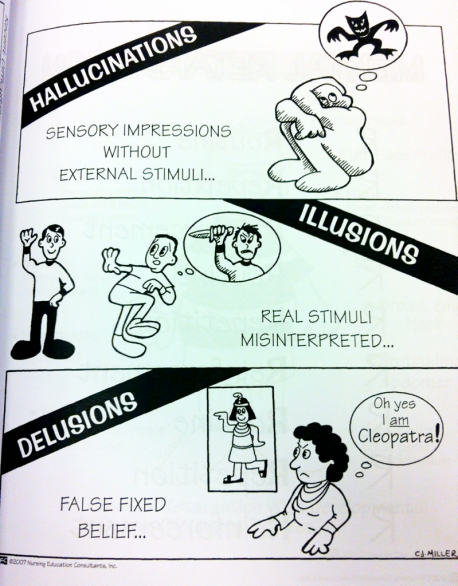 4. Have you heard of the psychotic disorder called Schizophrenia in which people experience psychosis (loss of contact with reality) causing them to experience things such as Hallucinations (hearing, seeing, feeling, tasting and/or smelling things that aren't there) and Delusions (false beliefs)?
5. Psychosis doesn't just occur in Schizophrenics, it occurs in some other Mental Health Disorders as well and Substance Use can also cause Psychosis. Stimulants such as Cocaine and Methamphetamine can cause Psychosis - as do Hallucinogens. Meaning the THC in pot can trigger psychosis in you. Did you know that?
6. North American psychiatrists use what is called the DSM-5 (a psychiatric 5th edition diagnostic statistic manual) which classifies and defines all recognized mental illnesses. There is also what is called the ICD-10-CM (current edition of the International Classification of Diseases) for Doctors to use. Did you know that both of these manuals make reference to 'Cannabis-Induced Psychotic Disorder' as a mental illness?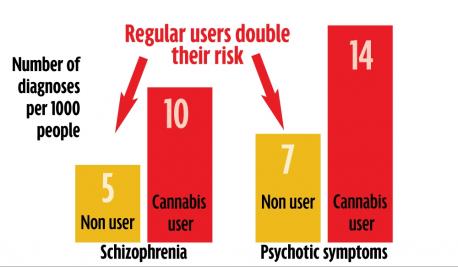 7. Did you know the THC in weed can go as far as triggering Schizophrenia (which is irreversible) in those who are predisposed to it and that people don't find out until they've had a psychotic break?
8. I know three people who've experienced this; do you know anyone who has gotten psychosis or developed schizophrenia as a result?
09/11/2018
Health & Fitness
2036
86
By: Starseed-Genius
Comments