Results for - How Much Is Your Life Worth?
2,374 voters participated in this survey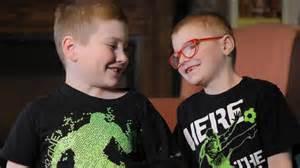 1. Two young brothers, both with a deadly genetic disease, could face two very different futures because only one has access to cutting-edge medication. Andre Larocque, 8, and his younger brother, Joshua, 6, have cystic fibrosis. The relatively rare disease leads to the destruction of the lungs and an early death for most people who have it. There is no cure. Once lung function is lost, there is no way to get it back. Andre is on a medication called Symdeko through a drug trial, but Joshua wasn't selected for the trial and has no access to two similar Health Canada-approved medications. That's because the Ontario government doesn't fund the drugs for the vast majority of cystic fibrosis patients and his parents can't afford to pay out of pocket. The family can't afford the annual cost of $250,000. Their private health-care plan won't pay for it either. They are desperate for Ontario to cover the medication for their younger son. They say the criteria for who qualifies for coverage are too strict. The medication is only funded for children between the ages of six and 17 who are really sick for a long time — it's called the "exceptional cases" criteria. To qualify, a patient must show that they lost 20 per cent of their lung function for a six-week period over the course of six months. Under the rules, less than two per cent of children with cystic fibrosis qualify for coverage in Ontario, according to Cystic Fibrosis Canada. And Joshua isn't one of them. Have you ever been in a situation similar to this, where you could not afford a drug that could literally save your life (or at least drastically improve the quality of your life)?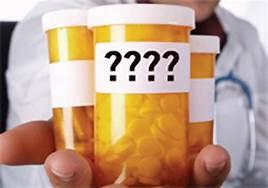 2. Have you or your children ever participated in a clinical drug trial so that you could get a particular drug for free?
Have not been in this situation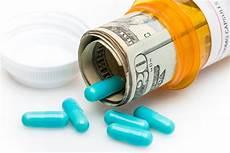 3. A 38-year-old second-grade teacher and mom in Texas died of the flu this week after she'd delayed picking up her prescription medication because couldn't afford the $116 copay. By Friday night, Heather Holland's condition had worsened and she was taken to the hospital. She died Sunday morning. How can this happen here? Here are three common drugs that millions of people rely on, that are too expensive for some to afford. Are you in treatment for any of these?
The high price of insulin causes many people with diabetes to stretch out their doses and gamble with their lives by going without the medicine for stretches of time. Lack of insulin access is a life-or-death situation for people with type 1 diabetes, and some with type 2 diabetes. Despite this, the price of insulin has risen rapidly in the last 100 years.
At least 1.5 million will receive a cancer diagnosis this year, and hundreds of thousands of them won't be able to afford their prescribed medications. One fairly common cancer drug called Alecensa costs more than $159,000 a year. Many others hover around that price range.
Heart disease is the number-one cause of death, but patients often can't afford the generic prescription medications to treat the disease. Studies have shown that 41 percent of heart attack patients don't take their blood pressure medications. A drug called Praluent, made by the company Sanofi and Regeneron Pharmaceuticals, was released alongside a drug called Entresto from Novartis pharmaceutical company in 2015. Both medicines represented big improvements in heart disease treatment, but Sanofi and Regeneron injections cost about $14,600 per year.
05/14/2019
Health & Fitness
2374
70
By: Harriet56
Comments