Results for - Late Term Abortions
2,393 voters participated in this survey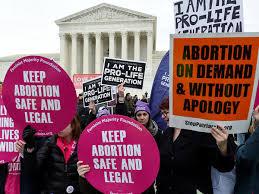 1. Late term abortions -- probably one of the most misunderstood terms used in the abortion debate, and one that is more politically charged than medically or scientifically correct. Late term, for one, refers in this context to after 20 weeks. First off, where do you fall with abortion rights?
I am pro-choice without exception
I am pro-choice but only if the mother's life is in danger or fetal abnormalities
I am pro-choice but only in matters of rape, the mother's life is in danger or fetal abnormalities
I am against abortion on all levels
I am against abortion, but it is allowed if the mother's life is in danger or rare circumstances
2. It does not matter what the bible supposedly says about abortion. Neither the United States nor Canada are a theocracy. And people who are pro-choice are not "Pro abortion"; many if in that situation would chose to have the baby or give it up for adoption, but recognize that their decision is not right for everyone (hence the word "choice") Do you understand the difference between "Pro choice" and "Pro abortion"?
3. How many of these abortion facts are you familiar with?
However polarizing third-trimester abortions might be as a political issue, as a medical procedure, they are relatively rare. According to the Guttmacher Institute, which supports abortion rights, a little more than 1 percent occur sometime after 21 weeks, which is still well within the second trimester.
The percentage of those occurring in the third trimester (after 24 weeks) is even rarer still, and always with a medical reason. No physician in the U.S. or Canada can terminate a pregnancy over 24 weeks without serious indications that the life of the mother is at risk or that the fetus has very serious malformations. It is never on demand.
A small number of abortions occur after 21 weeks of gestation primarily because the fetus is gravely or fatally impaired, or the woman's life or physical health is at risk, or both
4. These are some of the circulated myths surrounding abortion -- which of these do you believe (they are all myths, and not based on fact)?
Abortions are used as a form of birth control -- completely false, as birth control is easy to obtain. If a birth control method fails, usually an abortion will be performed during the first trimester
Fetuses experience pain during an abortion -- evidence shows the pain receptors do not develop until 24 weeks gestation, well before almost all abortions are performed
The fetus is "ripped out of the woman's womb" -- most abortions are relatively pain free, simple operations or done with a pill (9 out of 10 abortions are performed using the pill).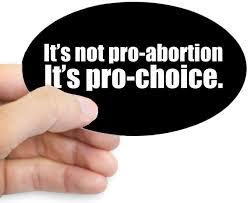 5. Planned Parenthood is constantly under attack by "Right To Life" supporters, but in actual fact, abortions account for only 3.4 percent of the services they perform, with the vast majority being reproductive health counselling, such as birth control. Those against legal abortions should also remember that taking away the rights of women to access safe, legal abortions will not stop abortions. This will only stop legal, safe abortions. Do you understand the reasoning of the "Pro Choice" proponents?
10/17/2020
Health & Fitness
2393
179
By: Harriet56
Comments