Results for - Meet My Multiple Selves
2,285 voters participated in this survey
1. MultiplicityAndMe is a YouTube channel featuring 25-year-old Jess, who is from Wales, has a supportive husband, and a stable job in the health-care industry. She also has Dissociative Identity Disorder (DID), formerly called multiple-personality disorder, the most serious and controversial disorder on the dissociative spectrum. Since 2012, Jess had been posting educational videos that doubled as windows into daily life with the disorder. Instead of repressing her "alters," Jess treated them as just another part of her — and her followers seemed to love her for it. She now has more than 200,000 subscribers. Jess has four alters, all male, named Jake, Jamie, Ed, and Ollie. Together they manage which of them "fronted" at any given time, sharing airtime on her channel and answering their own Q&As. Have you ever known anyone who was diagnosed with DID?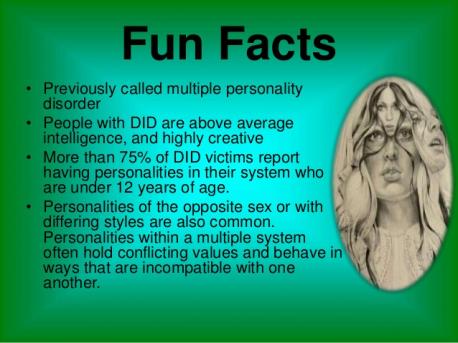 2. Some studies suggest that between .01 and one percent of the population may have some form of DID; of those, only a fraction have a dramatic presentation of their systems. The disorder is thought to form in childhood as a response to repeated trauma, commonly sexual abuse but also war, medical procedures, and natural disaster. Patients may say they feel as if they have different "parts, parts inside, aspects, facets, ways of being, voices, multiples, selves, ages of me," according to one common treatment guideline. Sometimes these parts or voices argue, converse, comfort, or urge a person to commit suicide. Another frequent symptom is "losing time." Patients realize they have made purchases or gone places they don't remember. Clinicians now understand that all of a DID patient's parts put together constitute a single personality, and not the "multiple personality" concept we were exposed to in movies. Have you ever felt anything like this?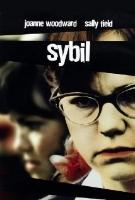 3. DID has been the subject of movies for years, since 1957, and The Three Faces Of Eve. Since then movies and TV have painted a very distorted, often frightening picture of the disorder. Which of these movies or TV shows featuring DID have you seen?
The Three Faces Of Eve (1957)
Voices Within: The Lives of Truddi Chase (1990)
A Tale of Two Sisters (2003)
The United States Of Tara (2009)
Many Sides of Jane (2019)
09/17/2021
Health & Fitness
2285
34
By: Harriet56
Comments