Results for - Per Fauci, U.S. is no longer in a pandemic
2,418 voters participated in this survey
Over the course of the last two years of pandemic living, perhaps no one has been as politically and scientifically controversial as Dr. Anthony Fauci.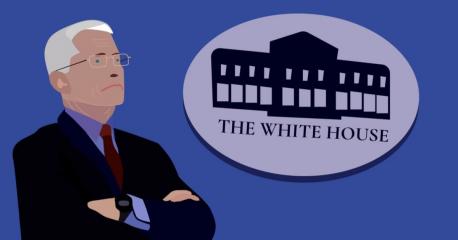 1. The longtime White House epidemiologist has long been the reluctant authority on COVID-19, consistently erring on the side of safety, and often to an obscene degree. In the face of economic calamity, Fauci had long refused to budge, sending fiscally-minded Americans into fits of rage on several occasions. Did you personally trust Fauci's authority throughout this pandemic?
2. Fauci said in a recent interview: 'We are certainly right now in this country out of the pandemic phase. Namely, we don't have 900,000 new infections a day and tens and tens and tens of thousands of hospitalizations and thousands of deaths. We are at a low level right now.' Fauci then went on to say that no matter how much we may hope to , 'we aren't going to eradicate this virus.' Are you glad to hear that Dr. Fauci has said we are finally no longer in a pandemic for COVID-19?
3. Fauci then went on to say, 'If we can keep that level very low, and intermittently vaccinate people — and I don't know how often that would have to be. 'That might be every year, that might be longer, in order to keep that level low. But, right now, we are not in the pandemic phase in this country.' If you have received the COVID vaccination and they say you have to get a booster every 6 months, would you continue getting needled for the rest of your life?
4. Since COVID-19 is no longer the threat that it once was, when businesses and people's lives were essentially shut down for the health and well-being of everyone, do you suspect something else will come up that will mandate heavy government monitoring and control, at least in the United States?
5. Will you continue wearing a mask in public, as often as possible, even if you are no longer required to?
6. Some conservative senators, namely Rand Paul, are interested in investigating Fauci for potentially abusing his power and forcing mandates that were not necessary during the pandemic, making things a little more unbearable than they needed to be. Do you support an investigation into Fauci's abuse of power - and possibly into his dealings and involvement in the Wuhan lab, thought to be the source of the virus?
05/11/2022
Health & Fitness
2418
122
Anonymous
Earn Rewards Live
Comments